🇺🇸Mushroom Cultivation Immersion
Master the Mushroom Cultivation process!
Like the mycelial network, we thrive in environments of abundance and support.
We truly believe there is no better learning environment than to be surrounded by like-minded individuals.
By learning in a conducive, collaborative environment supported by experienced growers, you will be able to turn a single spore print into a lifetime supply of mushrooms: sacred, edible, and medicinal.
You will be confident, supported AND excited to start or go deeper into your mushroom cultivation journey!
Live, Learn and Grow in a stunning location




Walla Walla, Washington, 'MERICA!

Complete Mushroom Cultivation Training
Master the whole process of mushroom growing from collecting spores to picking your fresh mushrooms. You will learn and apply many proven indoor and outdoor techniques, learning to grow gourmet, medicinal, and sacred mushrooms for you and your community.
Education Vacation Destination
Relax, unwind and learn in a peaceful, quiet valley in the countryside on the outskirts of Walla Walla in Washington wine country. Lush greenery, rustic charm and all the creature comforts create an ideal environment to dive deep into mushroom cultivation and community.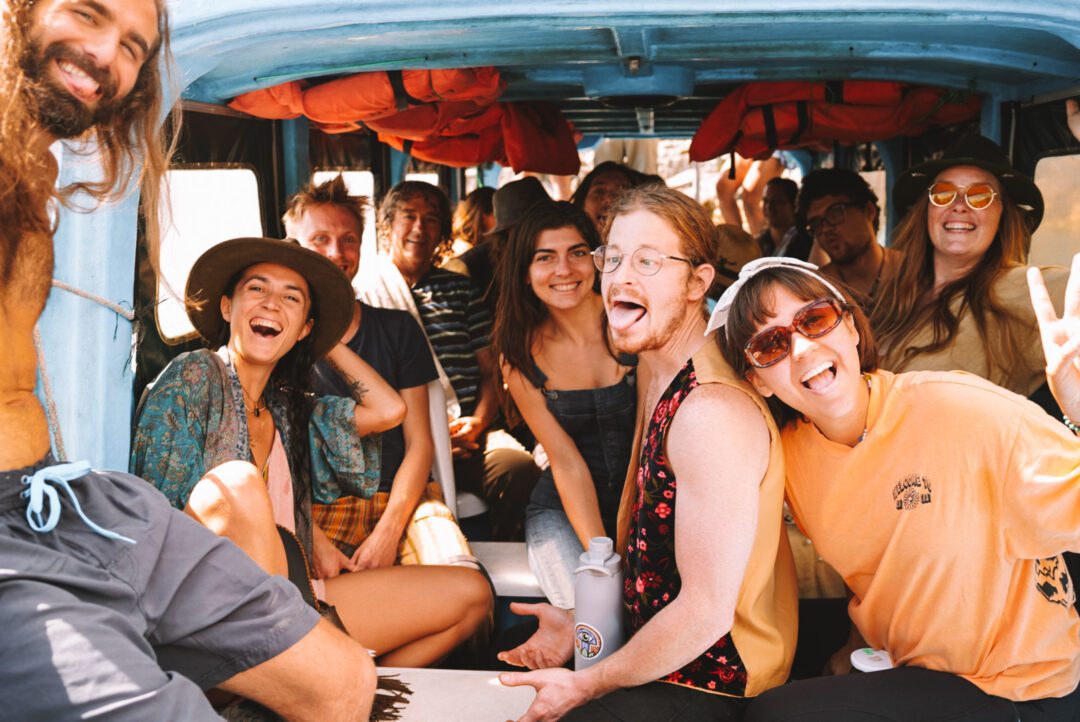 Make Authentic Connections
Become a node in the mycelial network. Collaboration is the foundation of our learning environment. The more meaningful connections there are in a network, the stronger it is. By learning together with everyone, you weave yourself into a global web and form bonds that last.
Holistic Lifestyle
It's fun to live and learn together if we keep ourselves healthy and centered. Healthy food, yoga, qi-gong, sauna, swimming, and meditation are some of the holistic lifestyle elements that help to keep our inner and outer space activated.​
A solid foundation of practical mushroom cultivation skills
Learn from World-Class Fungal Educators👨‍🏫
Never have we faced such daunting challenges to both our personal and environmental health, yet a remedy exists right beneath our feet.
With the help of the experienced Fungi Academy Fungal Educator Team we know that ANYONE can learn lifelong tangible skills for resilience!
At the end of this course you will have the tools to your disposal to confidently:
Grow food
Grow medicine (and psychedelic medicine)
Take charge of your mental and physical wellness
Reconnect with nature, and yourself
Help others in need
Start a small Mushroom Business
Create your Laboratory & Fruiting Environment
From Fungi Academy students
"Some of my favorite things about the course is that it's so hands-on, you're not just sitting in a classroom. We get ourselves doing the actual procedures... it's stuff that maybe could confuse somebody that's new but since you have so many people who know what they're doing and are right next to you, it definitely makes the process and learning way easier."
"The biggest thing is the knowledge; from not knowing literally anything about mushrooms and the process to cultivating them. I am ready to just go home and start cultivating. I feel that confident in everything I learned here throughout the week."
"I was so impressed with how professional the curriculum is laid out, the imagery, the marketing. Everything from A - Z you guys have thought of, I'm very impressed. It's not your standard hippie operation."
"So far my favorite thing has been the hands-on teaching, and being able to do every little agar transfer, substrate, agar to substrate; all those steps. If you've already done them with someone who knows them then you feel safe doing it at home. It's way better than what I found reading a book and on the internet, you never really know, here it felt like there's always a teacher staring at you, and I like that. Now I feel confident."
"If you have a love for mushrooms, and a love for plants, and really want to know the species, and don't know where to start. I think it's a good way to start, and find the root of it, and just start!"
"Fungi Academy as a team figured out this genius way of providing an education and making it friendly. So that regardless of your educational status, your educational background, you can take the course and walk away learning. Ready to start your journey of cultivation…."
Join hundreds of graduates from all over the world!👩‍🎓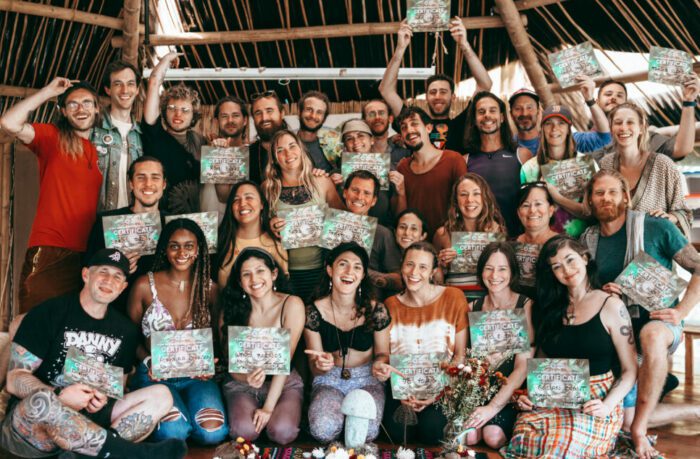 A worldwide "ShroomBoom" is happening, and the possibilities for any trained mushroom cultivator are endless.
With the skill sets learned or expanded during our courses. Our students have been able to start or find employment at:
Mushroom Farms

Mushroom Extraction Companies

Psychedelic Retreat Centers

Fungal Start-Ups

& mush more…
Are you ready to become Fungi Certified and join the hundreds of sporriors we have trained since 2016 ?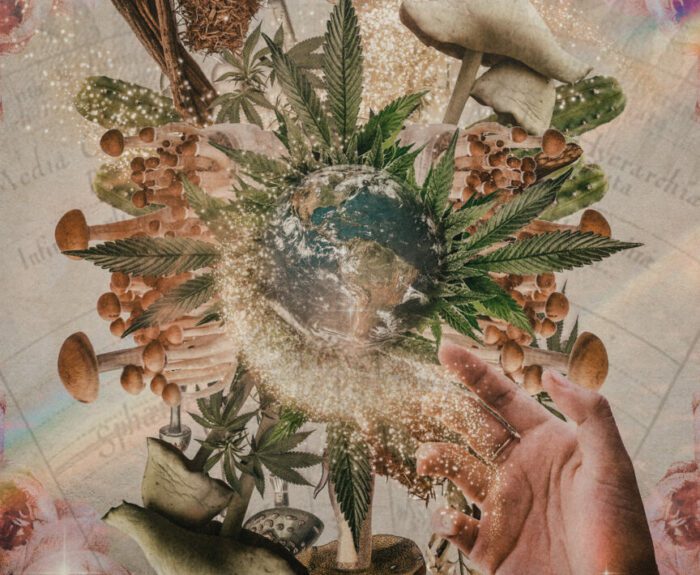 For an optimal learning experience we have limited the group size to 24 students.
To assure our limited spots are available to a diverse range of people, we have decided to work with an application form.
After your application has been accepted by the Fungi Academy Family you are able to secure your spot by paying a $700, non-refundable deposit.
The deposit needs to be paid within 7 days of your acceptance before your spot will be given to the person next in line.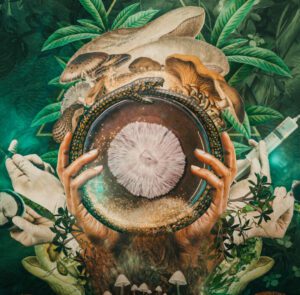 Mushroom Cultivation Immersion
September 3-11, 2022
Complete Cultivation Course

Food & Basic Accommodation included*

Fungi Academy Fungiculture Certificate

Three Fungaia Liquid Cultures
*This price includes camping accommodation. Limited private, semi-private or glamping accommodation is available for an extra fee.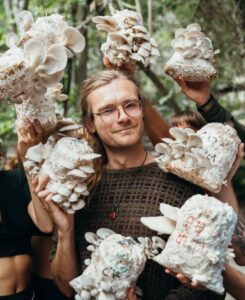 Jasper Degenaars
Netherlands
Jasper is a first-grade mycophile. His love for mushroom cultivation started in the Netherlands after growing his first mushrooms from 'Sacred Mushroom Grow kits.' Baffled by the mystery of the process, he set out on a journey to learn more!
With 10+ years of mushroom growing experience and more than 2,000 students taught since 2019, Jasper has set out on a mission to make learning mushroom cultivation Easy, Fun, and Exciting!
This Myconaut did not fit in the traditional academic system, AT ALL. Yet, his thirst for knowledge carried him on a path of life-long learning. With the skillset of a self-taught teacher, he aims to make the art and science of mushroom cultivation accessible to everyone aspiring to be a citizen mycologist.
Sam is a mushroom cultivator, teacher, and award-winning journalist from the United States.
Experienced in building laboratories and fruiting rooms, he has grown and foraged close to 20 species of gourmet, medicinal, and sacred mushrooms. He also runs a profitable medicinal mushroom tincture business and has taught many people the ins and outs of mushroom cultivation in the U.S. and at the Fungi Academy campus.
With a passion for low tek, bare bones cultivation, Sam hopes to spread the message and provide the knowledge that anyone can cheaply and sustainably grow nutritious, therapeutic, and medicinal mushrooms in their home.
Paul
is a jack-of-all-trades and diehard DIY mycologist, driven by deep passion and perennial idealism. A lifelong mushroom evangelist, for the past 5 years he has had the privilege of dedicating himself full-time to collecting, cultivating, breeding and sharing the joys of fungi. A scientist by trade, education is where his heart lies, taking every opportunity to teach mycophiles of all ages about the in-and-outs of fungal biology, laboratory techniques and myco-centric permaculture.
With a background in philosophy, art and mysticism, Paul believes that holistic education and creative collaboration are the cornerstones of humanity's future. Inspired by the profound beauty of chaos fungorum, he is devoted to the idea that fungi are our greatest allies on the path toward greater personal and environmental health, food security, social responsibility, and joy. Above all else, he dreams of collective prosperity, born of tenderness and a deep love for the Earth.
Henri is a self taught mycologist who has been growing mushrooms for the past 4 years. Fungi Academy has influenced him through inspiration and teaching. Henri's interest in mushrooms comes from a love of the natural world, especially the amazing benefits fungi have for humans and all of the world.
Cosmic Community Operator🌌
Karena has been a health blogger and influencer since she was 16. Her passion for wellness started at a young age when her parents grew ill due to poor lifestyle choices. When Instragram first released she jumped on board and decided to take the influencer route. She focused her time and energy into using this platform to spread positive and informative health and wellness tips that she learned through helping heal her parents from chronic diseases and illnesses.
She turned this passion into a career becoming 200hr+ Yoga Teacher, a NASM Certified Personal Trainer and Health Coach in 2016. As medicinal mushrooms became more popular online, she began to incorporate fungi into her practices and teachings, helping demystify and spread the magic of mushrooms
Homegrown in Walla Walla, Washington, Fungaia is a small, donation-based mushroom company. Driven by deep passion and a vision for sustainable symbiosis, we believe that fungi can help guide us on a path toward greater personal and environmental health, food security, education, social responsibility, and joy.
Frequently asked questions