Rejuvenation Retreat with the Foods of the Gods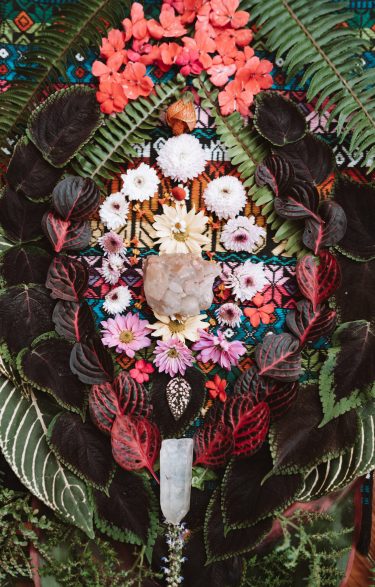 This is a journey for the mycelial wombweavers. 
Join us in the South of France August 28 – September 4, 2023 for a pilgrimage into the heart of the feminine mysteries. We will gather in the Pyrenees Mountains which are home to ancient sacred sites connected to Mary Magdalene. 
Ambrosia is an opportunity for womb keepers to embody a new octave of empowerment through a week of daily practice, attunement to the wisdom of female cycles, herbalism, compassionate connection, ceremony, and initiation in southern France.
Our week together is curated with spaciousness and lusciousness in mind, so you can take that sacred pause, step out of time, and experience the kind of rejuvenation that draws forth authentic power.
Receive 7 Days of embodiment, adventures at sacred sites, mystery teachings, earth medicine, relaxation and ceremony:
RE-AWAKEN ANCIENT FEMININE WISDOM

Heart of the Rose, Pyrenees South of France
Not a Course, an
Educational Retreat
This is the moment to soften into your authentic self. Tap into your embodiment and emerge anew, ready to share your empowered wisdom with the world.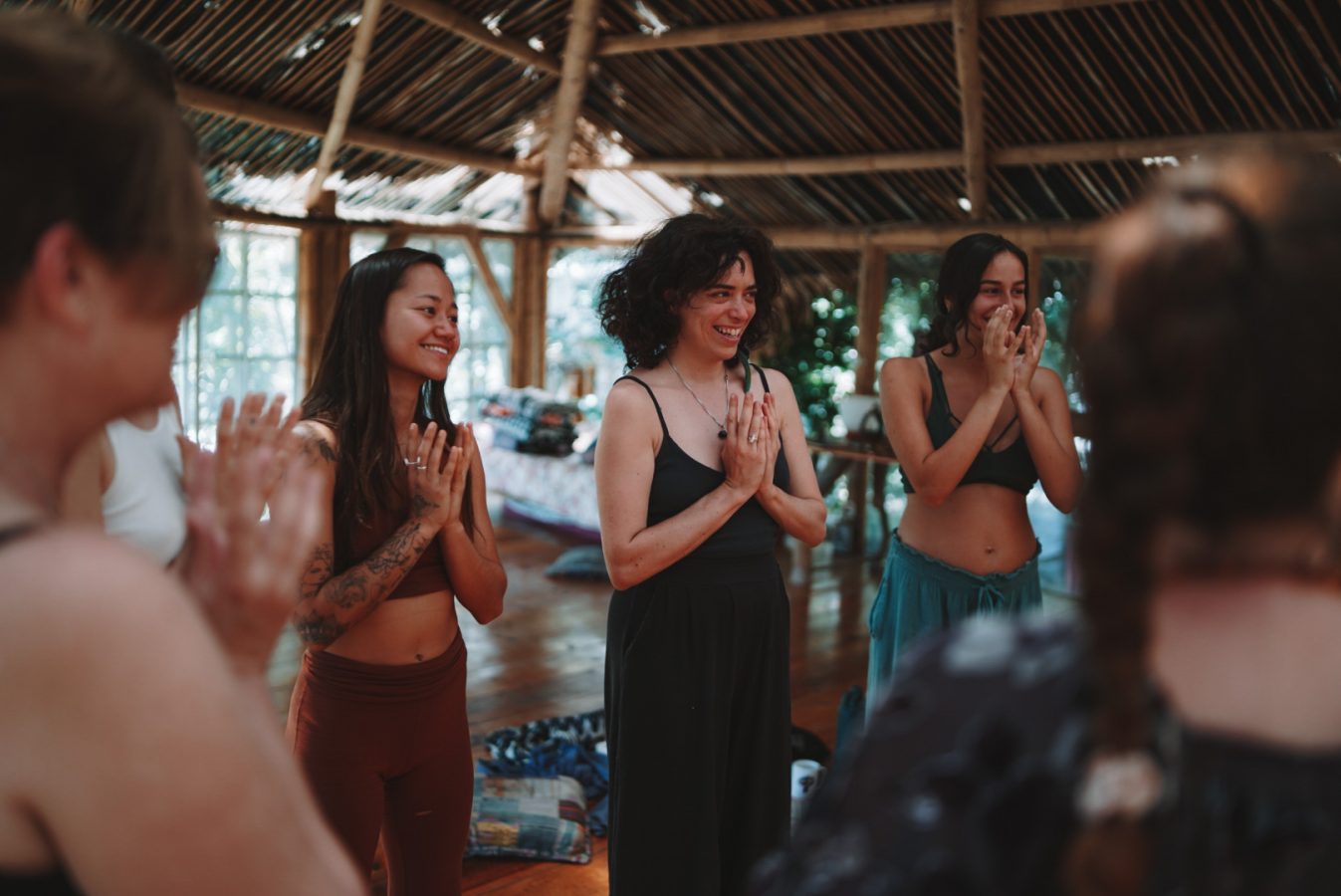 Make Authentic Connections
Deepen your relationship to sisterhood to heal and transform the sister wound.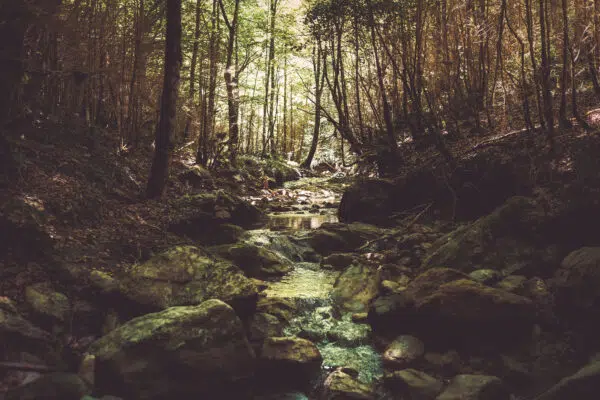 Healing Lands
Heart of the Rose is an Eco Retreat Centre located outside the village of Bugarach in the foothills of the Pyrenees, Southern France, home to some of the Sacred Sites of Mary Magdalene.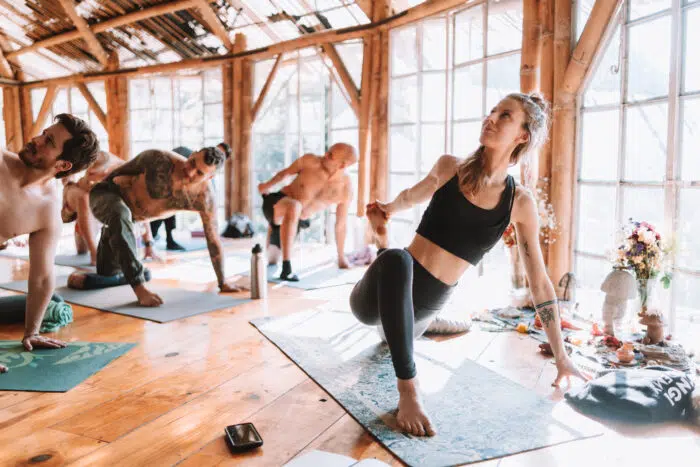 Holistic Container
Your journey will be supported by nourishing food, yoga, time in nature, sauna, breathwork, and meditation to keep your inner and outer spaces balanced and activated.

Rebel womb-an, this is your time to receive​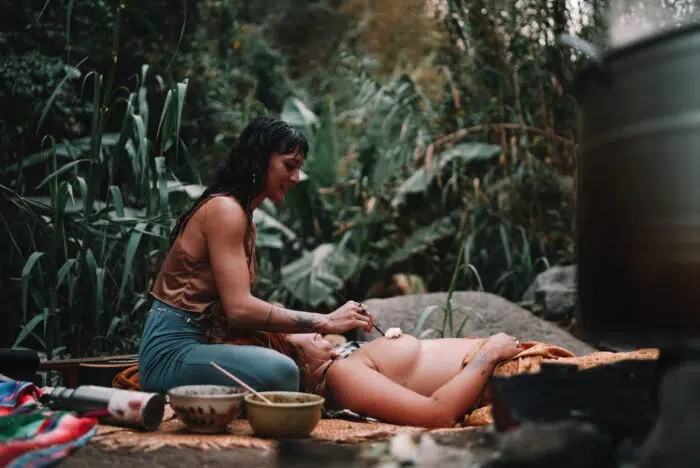 Ambrosia is an opportunity for you to imbibe in the nectar of all that it means to have a female form. In this journey of initiation you will be held in sacred space; guided by healing lands, the wisdom of the blood mysteries, and the sacred earth medicines.
Each day will be filled with opportunities to cultivate rich communication with the intelligence of your body through yoga, movement, and education. Through classes, conversations and connections we will weave the mycelial womb web and uncover the power of pleasure, play and intimacy with the web of life.
Heart of the Rose Eco-Retreat Centre
"The Legends. This area is ripe with the legends of the life of Mary Magdalene, who, as the story goes, built a community here in this valley after fleeing persecution in Jerusalem. The Bugarach mountain has been excavated in search of her body and sacred relics. The area is also extensively written about in Anna, The Voice of the Magdalenes, a channeled work by Claire Heartsong. All we know is what we feel here; Being on this land causes quantum shifts and deep healing to unfold. Bugarach is also the historical and spiritual home of the Cathars, the whole region holds an ancient and palpable magic." 
– Heart of the Rose, Retreat Center Team
Adventure to Sacred sites with us...
Swim in the sacred Fontaine des amours
Sit on the Throne of Isis 
Visit the Magdalene Towers 
Pray in the Magdalene Cave 
Hike Mt. Bugarach
"I'm just now learning to set boundaries, come into my femininity and embrace my sexuality... I've loved the opportunity to be guided into that process by Karena and Maz"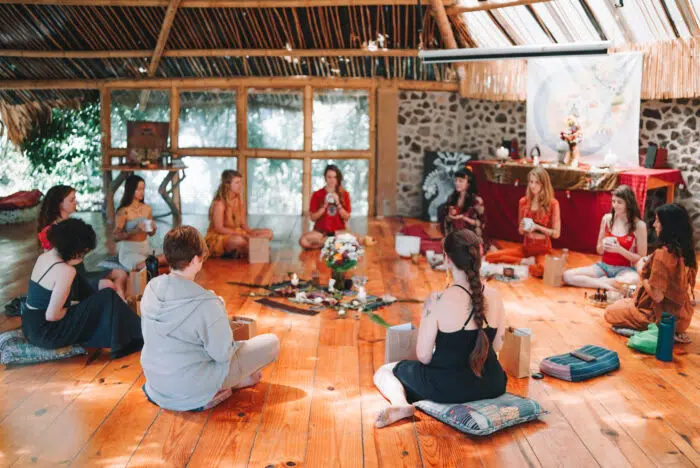 Our retreat home has the capacity for 10 wombweavers. This intimate group size ensures our container is as nourishing as possible. 
We want our limited spots to be shared among a diverse range of people, so we have decided to work with an application form. 
After your application has been accepted, you will be able to secure your spot by paying a $500, non-refundable deposit.
Shared Accommodations​
2024
$
2,295
Early Bird Special*
7 Days of Rejuvenation & Self Care

Initiation into the mysteries of Mary Magdalene

Three Womb Nourishing Meals per Day

Sacred Journey with the Foods of the Gods

Accommodation in a Shared Room*

Airport transfer from Carcassone

Adventures to the 5 sacred sites
Private Accommodations​
2024
$
2695
Early Bird Special*
7 Days of Rejuvenation & Self Care

Initiation into the mysteries of Mary Magdalene

Three Womb Nourishing Meals per Day

Sacred Journey with the Foods of the Gods

Accommodation in a Private Room*

Airport transfer from Carcassone

Adventures to the 5 sacred sites

*The early bird special of $300 off will be given to the first 2 participants that have paid their deposit. You will receive a confirmation email. 
*Accommodations are first come first serve

Scholarship opportunities available. 
*20% VAT will be added to EU customers
All Payments are non-refundable.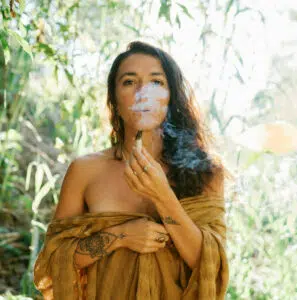 Karena has been a health blogger and influencer since she was 16. Her passion for wellness started at a young age when her parents grew ill due to poor lifestyle choices. When Instragram first released she jumped on board and decided to take the influencer route. She focused her time and energy into using this platform to spread positive and informative health and wellness tips that she learned through helping heal her parents from chronic diseases and illnesses.
She turned this passion into a career becoming 200hr+ Yoga Teacher, a NASM Certified Personal Trainer and Health Coach in 2016. As medicinal mushrooms became more popular online, she began to incorporate fungi into her practices and teachings, helping demystify and spread the magic of mushrooms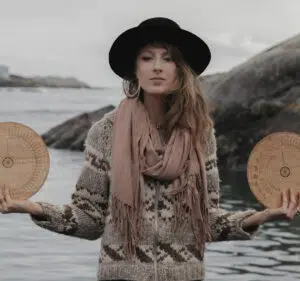 Enthralled by intelligence of plants, planets, stars, and mushrooms, Maz is dedicated to weaving deeper relationships between humans, their souls, the earth, and the cosmos. She is the co-founder of House of Origins Apothecary, a herbal medicine apothecary, clinic, and mystical lifestyle transformation school. Maz is passionate about the liberation of the human spirit and fostering the remembrance that we too are beings of nature and the wild.
She holds a BA in environmental studies and anthropology, has completed the Alchemical Herbalist program with the School of Evolutionary Herbalism, her 200+ yoga teacher training, and 2 (official) years of Oracle Arts Apprenticeship with the Academy of Oracle Arts.  She loves dancing, was a performing artist for several years, and sees embodiment as a doorway to freedom.
Maz is a multidisciplinary practitioner who uses divination, ritual, herbalism, and astrology with her 1:1 clients. She also leads group programs that weave together magic, science and microdosing.
House of Orgins Apothecary has it's roots in British Columbia, Canada. Their workings are inspired by the intelligence of the earth. In addition to handcrafted tinctures, their current focus is guiding people in their journey of internal alchemy through the weaving of herbalism, sacred mushrooms, and spirit-science.