Join us and become an ambassador for change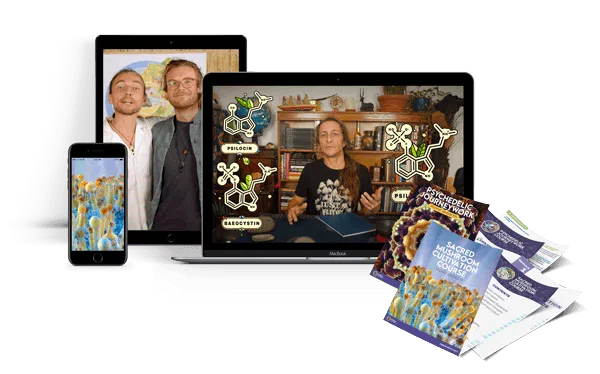 Spread the fungal wisdom and earn some cash along the way!
Become an ambassador of change by joining the Fungi Academy Affiliate program. Together let's build a global community of mycophiles empowered by the wisdom of fungi to be positive change-makers. For each new mycophile you recruit we'll reward your efforts in helping us to grow the fungal queendom. 

By joining our affiliate program, you can help us bring these transformative teachings to a wider audience, spreading access to the wisdom of fungi. Join us today and be part of the growing fungal revolution that is shaping the future. 

Enroll now to become an ambassador of change with Fungi Academy and earn some cash along the way!
Join the psychedelic revolution
Our online courses seek to spread the fungal knowledge to the world through the Sacred Mycology Cultivation , Psychedelic Journeywork and Fungal Ecology courses. Through these informative and fun courses we empower individuals worldwide to grow their own food and medicine, cultivate a deeper connection to fungi and harness their wisdom to forge deeper connections to self, community and the environment.
The more students learning, the more you're earning
"I was immediately hooked, the information is just so well put together, it just grips you. It makes you laugh, it keeps you interested, it makes you want to watch it over and over!"
Cultivation Course Student
Cultivation Course Student