The Human Mycelium Retreat
Connect, and Cultivate the tools for Fungal Leadership!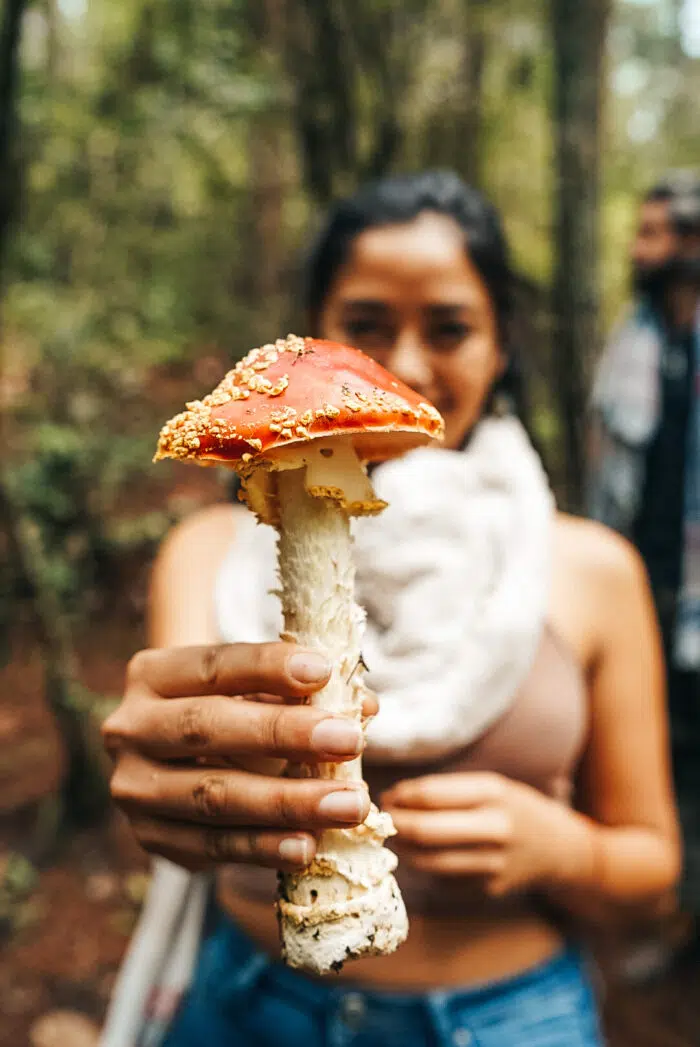 Do you feel called to cultivate a deeper connection with your community and local ecosystem?
With the Human Mycelium Retreat November 9th – 18th 2023, we want to empower emerging leaders like you, who feel the Fungal Call to make a positive impact on their human and natural communities.
We want you to have a greater sense of who you are and what you can offer the world. You have so many gifts to share! Find your own potential to transform yourself and the lives of those around you.
Feel more confident in growing your reach and your impact. You will notice a powerful and positive change in how you show up for yourself and others. You'll be lit up by what feels possible, and well-resourced to get out there, to connect and grow!
You will leave the Human Mycelium Retreat with more clarity on your gifts and the areas for your growth, more ability to ask for and receive what you need, and a stronger sense of what matters most to you in the work you're meant to do. 
Live, Learn and Grow in Paradise





Tzununa, Lake Atitlan, Guatemala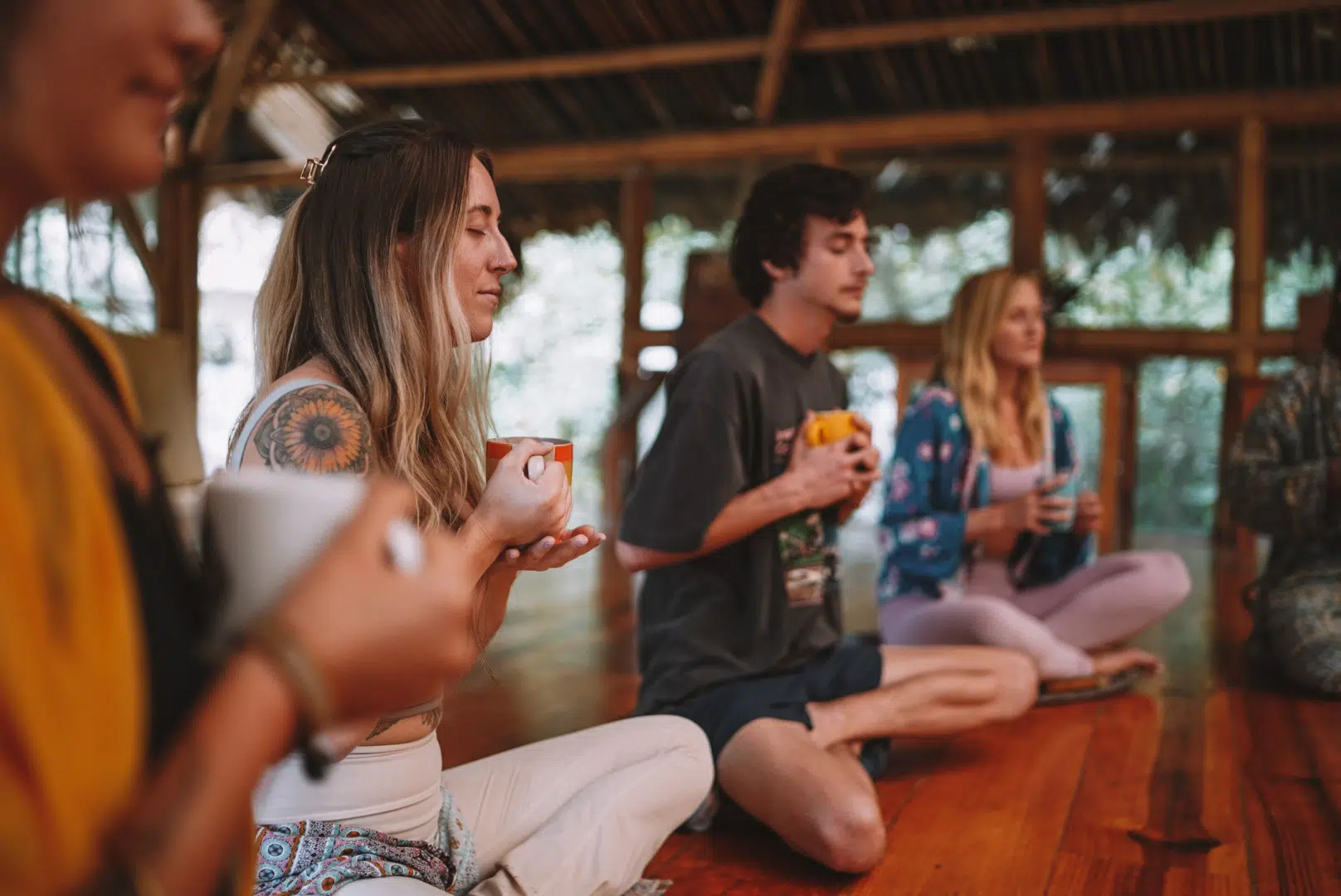 Not a Course, a Retreat
This is not just a mushroom retreat, but a human retreat that integrates fungal wisdom into building human networks. We're guided by the teachings of fungi as connectors of the forest to strengthen and empower communities and community leaders.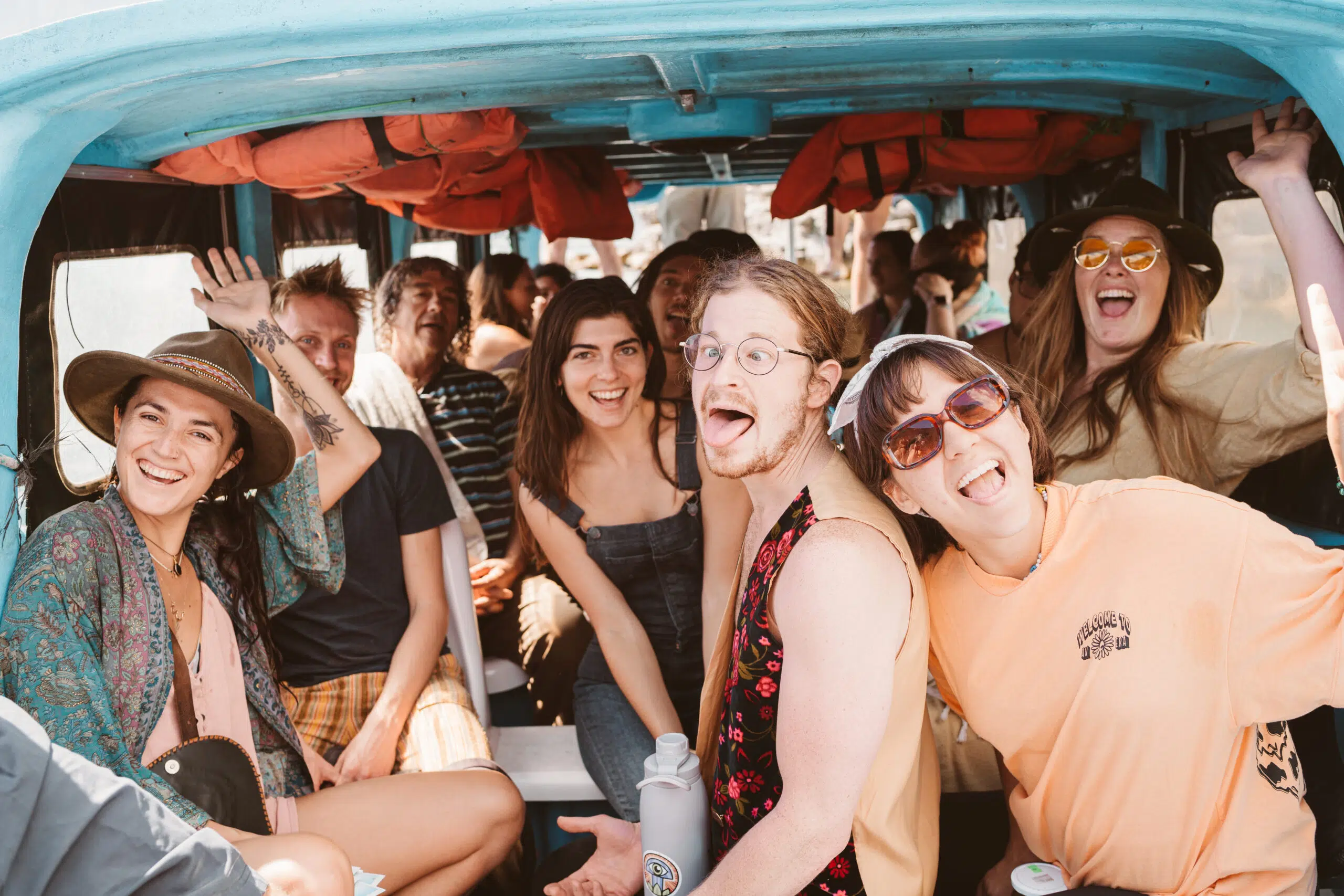 Education Vacation Destination
We are located in the Guatemalan Highlands, the heartland of ancient Mayan Civilization. We are surrounded by volcanoes, lush cloud forests, and the stunning lake. This is an uniquely inspiring learning environment.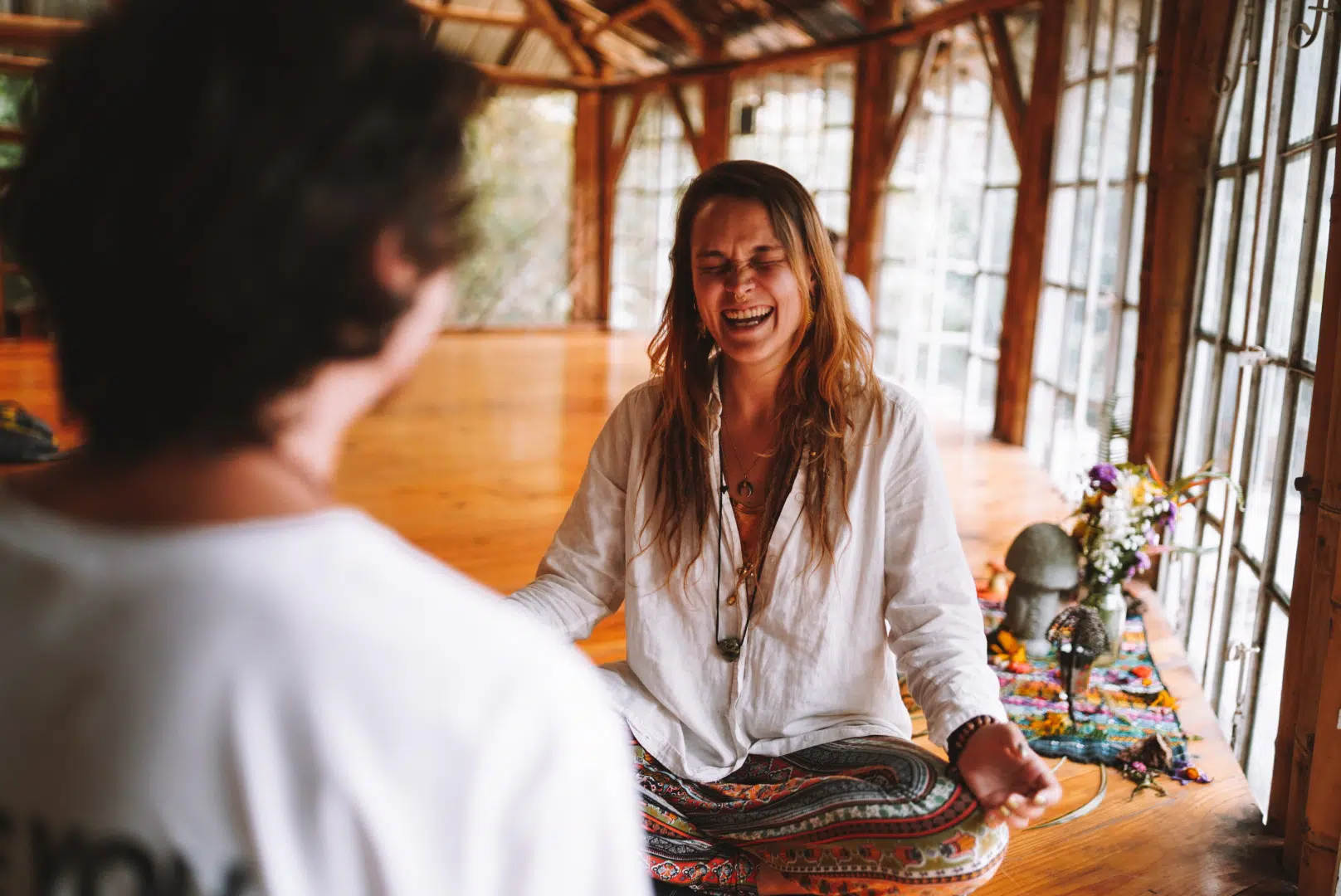 Make Authentic Connections
Become a node in the mycelial network. Collaboration is the foundation of our learning environment. The more meaningful connections there are in a network, the stronger it is. By learning together with everyone, you weave yourself into a global web and form bonds that last.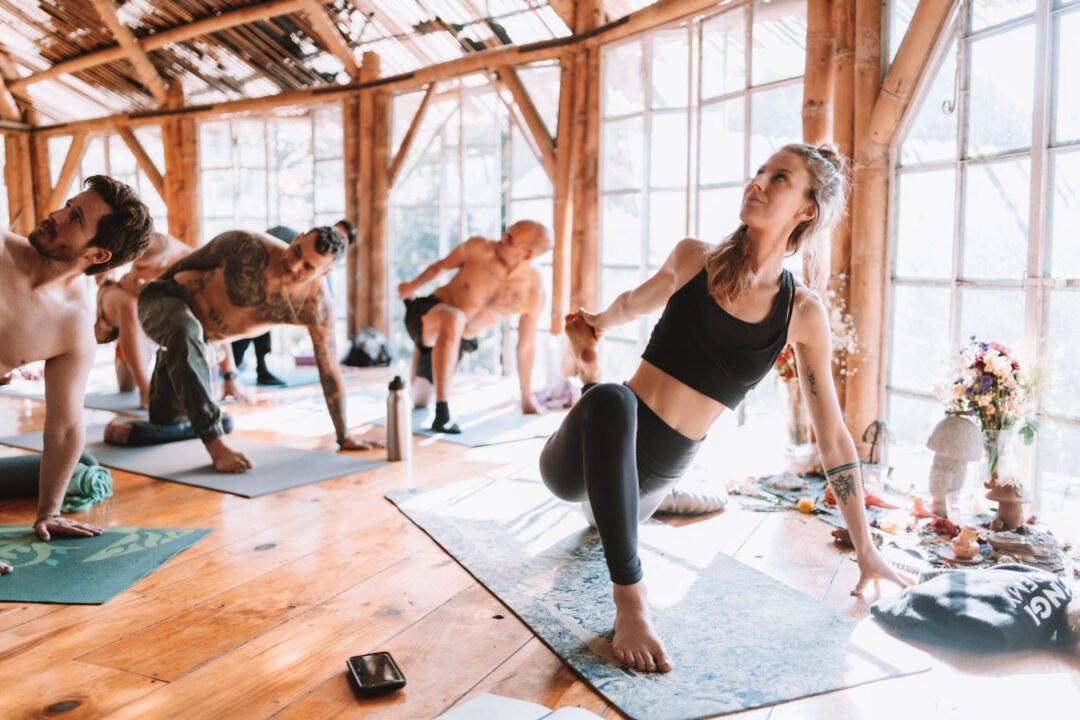 Holistic Lifestyle
It's fun to live and learn together while we keep ourselves healthy and centered. Healthy food, yoga, nature walks, sauna, swimming, and meditation are some of the holistic lifestyle elements that help keep us nurtured and ready to lead.
A solid foundation of Fungal Wisdom & Authentic Relating
You're growing now -
Do you feel called to be leading?
Learn from World-Class Fungal Facilitators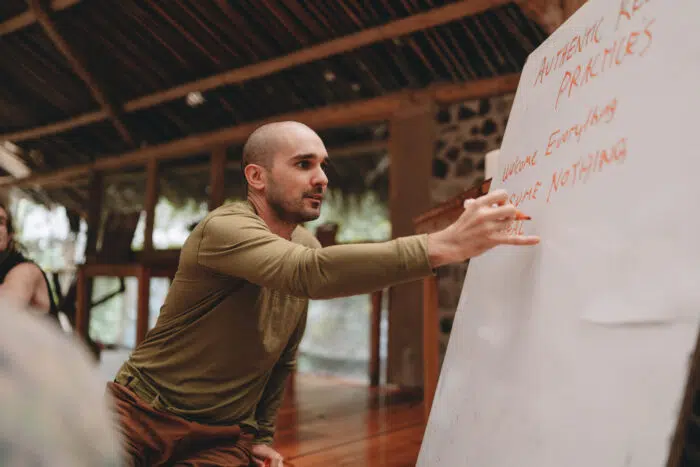 The world is going through turbulent times, and we are missing what we need the most during this proving of humanity. Good, kind, open-heartened, passionate LEADERS. We believe that by using the wisdom of fungi through Authentic Relating, we can create solid and reciprocal relationships within our human networks.
By connecting to like-minded human beings who are called to spread the magic of fungal wisdom to THEIR community, we will find that network of support that helps us help others to grow closer to nature and the more beautiful world our hearts know is possible.
We want to empower emerging and established community leaders to spread their vision and values effectively. We want you to feel confident and capable of creating community and enrolling others in the world you want to live in.
After the Human Mycelium Retreat, you will feel empowered, motivated, and supported to start making the changes in your ecosystem YOU want to see!
From Fungi Academy students
"The experience has has been phenomenal,
to be able to break down barriers and walls and truly connect."
Human Mycelium Retreat Attendee
From Effective Connection Clients
"After taking a course with Gabe, I filled up all eight seats in my men's circle. This is a huge milestone for me. It's turned into something that I've actually gotten a good size paycheck from. This is the first paycheck for me in my new coaching and facilitator career! Thank you so much"
"My work with Gabe has been life changing. I trust myself more than I ever have. Working with Gabe is like having a friend, wise elder, and artist all in one. Gabe has a unique gift of seeing through to the core of his clients and helping them deepen their awareness and embodiment."
"Having Gabe on my team advising me and co-creating a clearer purpose and direction served me tremendously. More than simply having knowledge about expanding a business, he has a wisdom and care for humanity that is inherent to rare souls in this world of commerce. He's a great addition to any team."
"Gabe really helped me to simplify, strengthen, and find opportunities to be of service from a place of authentic connection. His approach is the perfect blend of warmth, encouragement and honest directness. I value my time with Gabe immensely and highly recommend working with him if you're ready to take your passion projects to the next level."
"My work with Gabe has left me feeling more confident than ever."
"I am so impressed with Gabe's ability to lead such a diverse group of people, mostly strangers, through challenging exercises. He leads everyone in an inviting, open, and caring way - wrapped up in a leadership style that ensures we stay on track and arrive at a destination. Impressive!"
"Working with Gabe has been the best investment I've ever made in my professional growth. I'm in a place now that would be hard to imagine a few years ago, and feel so much more ahead of me."
"Gabe helped me unpack all my limiting beliefs and behaviors, and helped me shift to being present, attentive and empowering. He demonstrated his brilliance by showing me what intentional coaching is…just by serving me fully and fearlessly. He is a model of the future version of myself that I want to become!"
"He helped me start working towards a life of compound gains, instead of compound losses. Thanks, Gabe!"
"Gabe was extremely helpful to me and really pushed for me to be the best version of myself. I feel more like my natural self in everyday life, feel more confident in myself and my abilities"
"Gabe has the amazing capacity to listen and hold the space. You will feel safe to share your deepest self. Now I am more able to face myself, and I know what my passion is. "
"Having Gabe by my side has meant so many things to the changes I was able to achieve. I am now able to command my own peace. He is boundlessly creative, and works with the deliberate care of a professional who is wise beyond his years. No matter the challenge, I'm sure our work would blend clarity and optimism. It would be methodical yet fully responsive to continually evolving needs. You're in good hands with Gabe."
"Gabe's ability to help me learn how to help myself is exponentially valuable! Gabe provides a psychologically safe space to really dig for the root of an issue or challenge. He has helped me break long-standing cycles, not just annoying habits. I have been much more confident and creative when it comes to authentically showing up as a leader thanks to our work together. Gabe has helped the real me to find her seat at the table, and I've increased my income and opportunity dramatically since starting our work."
"It's difficult to put into words how beneficial Gabe has been to my personal well-being. My frame of reference has been drastically shifted. I no longer look at the world as problem sets, but new adventures I look forward to diving into. I can now say with complete honesty I love life and the people around me. He is fully engaged and committed to helping discover your true potential. I can't thank Gabe enough and recommend connecting with him."
"Gabe is an excellent guide who transforms stuckness and pain, into power and freedom. I can say that my capacity to be with others and be with my experience has greatly deepened because of my weekly sessions with Gabe."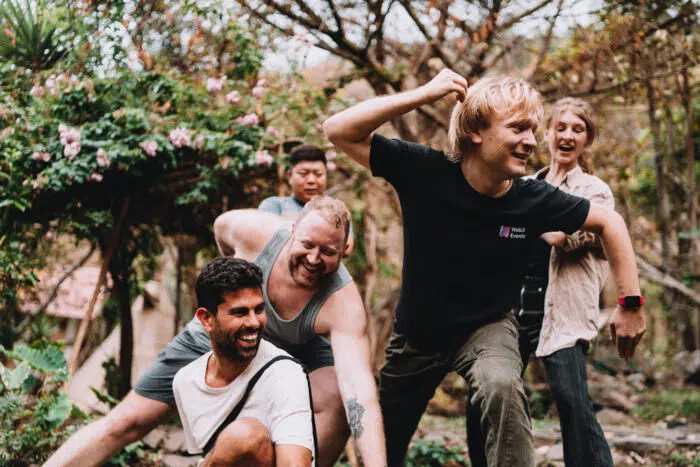 Authentic Relating is a toolkit for effective relationships. Rooted in thirty years of behavioral science research, Authentic Relating provides a simple and powerful framework for leadership in any relational context, professional or personal.

The practices of Authentic Relating sharpen our skills to create deeper connections, build alliances, and navigate conflict. Facilitated as games, the training provided in this retreat is designed to build emotional intelligence and communication skills in a fun, playful and deeply connecting way. Level up your relational skills and make rich new friendships at the same time!
Heres what you can expect from our Human Mycelium Retreat!
Get your Vibe Check Below ✅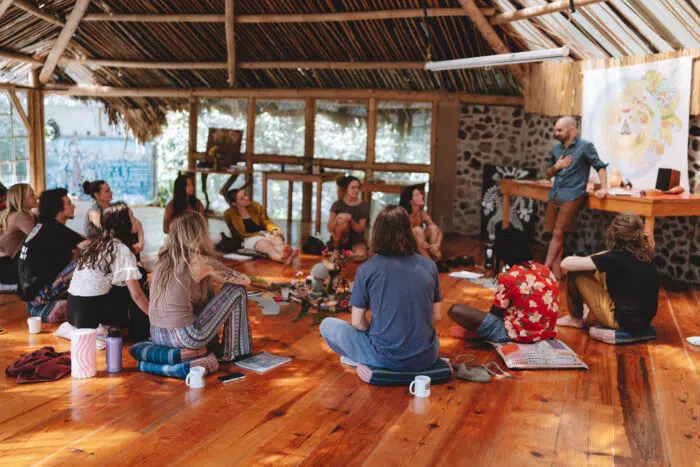 For an optimal learning experience we have limited the group size to 16 participants.
To ensure our limited spots are available to a diverse range of people, we have decided to work with an application form.
After your application has been accepted by the Fungi Academy Family you are able to secure your spot by paying a $500, non-refundable deposit.
Human Mycelium Retreat
November 9-18, 2023
$
2550
Early Bird Sold Out!
Solid Foundation of Authentic Relating & Leadership Skills

Deep Understanding of Fungal Wisdom

Three Gourmet Vegetarian Meals per Day

Shared accommodation or Tent Camping Included*
*The early bird spots will be given to the first 4 participants that have paid their deposit.
**This price includes shared accommodation. Limited private accommodation is available for an extra fee.
Scholarship positions for this retreat have been filled 🙏🏼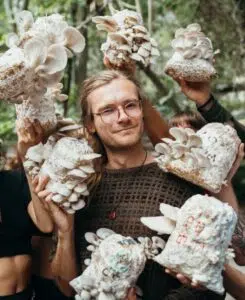 Jasper Degenaars
Netherlands
Jasper is a first-grade mycophile. His love for mushroom cultivation started in the Netherlands after growing his first mushrooms from 'Sacred Mushroom Grow kits.' Baffled by the mystery of the process, he set out on a journey to learn more!
With 10+ years of mushroom growing experience and more than 2,000 students taught since 2019, Jasper has set out on a mission to make learning mushroom cultivation Easy, Fun, and Exciting!
This Myconaut did not fit in the traditional academic system, AT ALL. Yet, his thirst for knowledge carried him on a path of life-long learning. With the skillset of a self-taught teacher, he aims to make the art and science of mushroom cultivation accessible to everyone aspiring to be a citizen mycologist.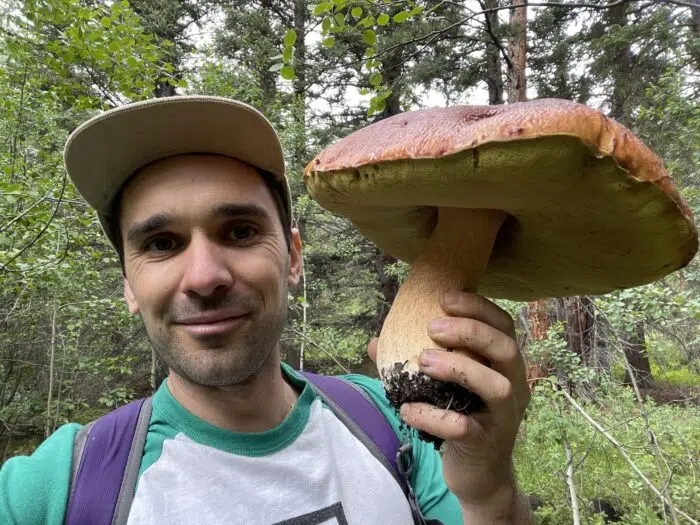 Gabe is a personal development coach & facilitator helping mission-driven humans live in alignment with their purpose.
He left his tech job to travel the world by bike, and in the process found his calling in coaching. He's been working with the Fungi Academy leadership team since 2019.
His approach to personal growth is rooted in neuroscience-based CoActive coaching techniques and Authentic Relating, with a heaping spoonful of Japanese philosophy on top.
Gabe was born in Philadelphia and currently lives in Ft. Collins, Colorado. He's passionate about cycling, foraging wild mushrooms, social/climate justice, and the transformative power of psychedelics. You can learn more about Gabe's work, his story, and connect with him at his site www.effectiveconnection.com
Cosmic Community Operator
Karena has been a health blogger and influencer since she was 16. Her passion for wellness started at a young age when her parents grew ill due to poor lifestyle choices. When Instragram first released she jumped on board and decided to take the influencer route. She focused her time and energy into using this platform to spread positive and informative health and wellness tips that she learned through helping heal her parents from chronic diseases and illnesses.
She turned this passion into a career becoming 200hr+ Yoga Teacher, a NASM Certified Personal Trainer and Health Coach in 2016. As medicinal mushrooms became more popular online, she began to incorporate fungi into her practices and teachings, helping demystify and spread the magic of mushrooms
Effective Connection creates transformational growth for individuals, leaders and groups through powerful coaching and facilitation. They believe thriving is natural when we connect to what matters most. Their core values are curiosity, aliveness and authenticity
Frequently asked questions