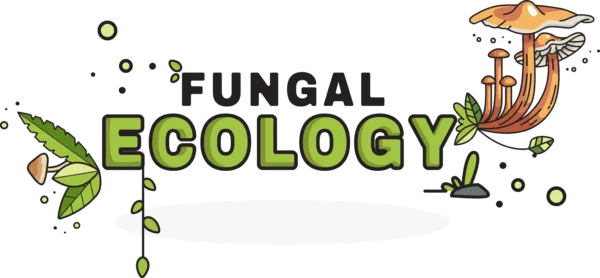 Uncover the Magical World of the Fungi that have made life on this beautiful planet possible since the beginning of time.🍄
No spore is left unturned with the shared wisdom of world-class Fungal Educators like: William Padilla-Brown, Giuliana Furci, Jasper Degenaars, Dr. Mark Anthony, Taye Bright and mush more…..
Ecology is the study of relationships among organisms, and between organisms and their environment.
It's poignant to think of this as the study of our home, Mama Earth, and all the beautiful relationships that exist within her.
Fungi are such an integral part of this complex web of life, and it's about time a fun, and engaging program was made to help us all cultivate a deeper connection with our mama. 🌎
As you might have figured out, we love mushrooms and Fungi. This is our very extended, elaborate love letter to the Fungal Allies that surround us.💕🍄
For us here at Fungi Academy, to understand something is to fully love it! With this course, we want to expand your capability of love you have for Fungi!
Shooting your mind deep into the mycelial aethers of these quintessential vital life forms!🌌 
You read that right, quintessential, that's a word you don't use every day. We are doing our absolute best to make this course light and accessible, while also not dumbing it down. While recording we've been speaking more Latin then we have in the rest of our lives combined. 😅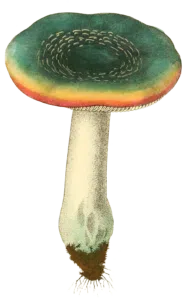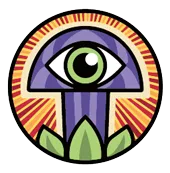 "Fungi make systems into ecosystems"
- Giuliana Furci
Have you ever wanted to connect deeper with the mycelium beneath your feet?
Never have we faced such daunting challenges to both our personal and environmental health, yet a remedy exists right beneath our feet.

🌏Anyone interested in the weird and wonderful world of Fungi! 🏛Anyone interested in expanding their knowledge of the natural world and her processes 🍄Mushroom Foragers 🏡Homesteaders 🧫Mushroom Cultivators 🌿Naturalists 🎒Hikers & Backpackers 🔬Citizen Scientists 👩‍🎓Students 💕Mycophiles 👨‍🌾Gardeners 🍃Nature lovers ⭐Anyone interested in starting their journey into Mycology and Ecology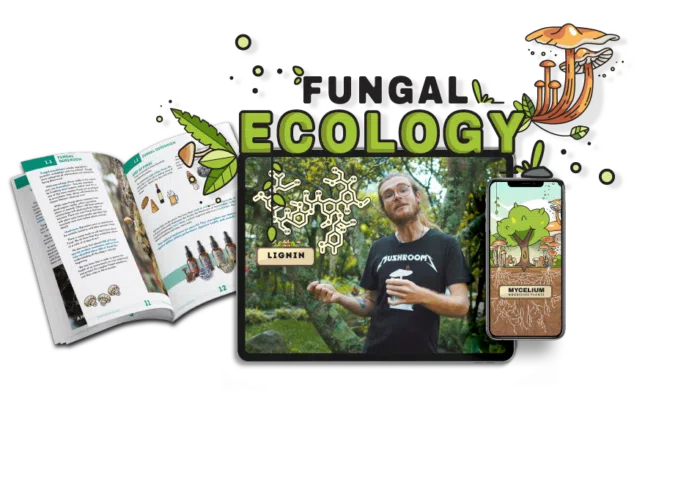 Our curriculum has been curated out of a deep curiosity for the Fungi that we share our planet with. Thousands of hours of diving through the literature, spitting through dusty research papers and watching obscure German documentaries to offer you the ultimate compilation of hyphae highlights and mind-blowing fungal facts. All packed into a fun, accessible and most of all beautifully orchestrated program🎓
🍄40+ video lessons filled to the brim with high-quality fungal education
🍄9+ Mushroom Masterclasses by World Leading Fungal Experts
🍄200+ Page written companion guide
🍄Fantastic Fungal Quizzes
🍄Access to a private global community of Mycophiles
The Fungal Evolution of our planet
The global Mycorrhizal network
Saprophytes: the decomposers
The lives of Symbiotic lichens
Ancient fungal allies are emerging from underground

In 40+ clear, fast-paced, and most of all FUN lessons, you will learn about the role of Fungi in the evolution of our planet and the way they relate to other members of natural ecosystems like our plant, animal, and bacterial brothers and sisters.
We cover all aspects of Fungal life;
🍄Micro & Macro Fungi
👨‍🚀Lichenization
🌲Mycorrhizal
🦠Endophytic
🥀Parasitic
💩Saprophytic
At the end of this course, we are confident you'll find yourself enthralled by fungi and exceedingly grateful for all of the magical fungal organisms that make our beautiful existence happen.✨🌈
Meet your Fungal Facilitators
Founder of Mycosymbiotics, Citizen Scientist, educator
William Padilla-Brown is a Multidisciplinary Citizen Scientist practicing social science, mycology, phycology, molecular biology, and additive manufacturing.
William founded and is the current CEO of MycoSymbiotics, a permaculture research and production business based in Central Pennsylvania focused on innovative practical applied biological science.
William is constantly in the mix of contemporary ritual in a nuanced modern Urban Shamanism, spending his time vlogging for social media, writing, researching, rapping, singing, and loving his Beautiful Lady Lydia, their son Leo, and baby daughter.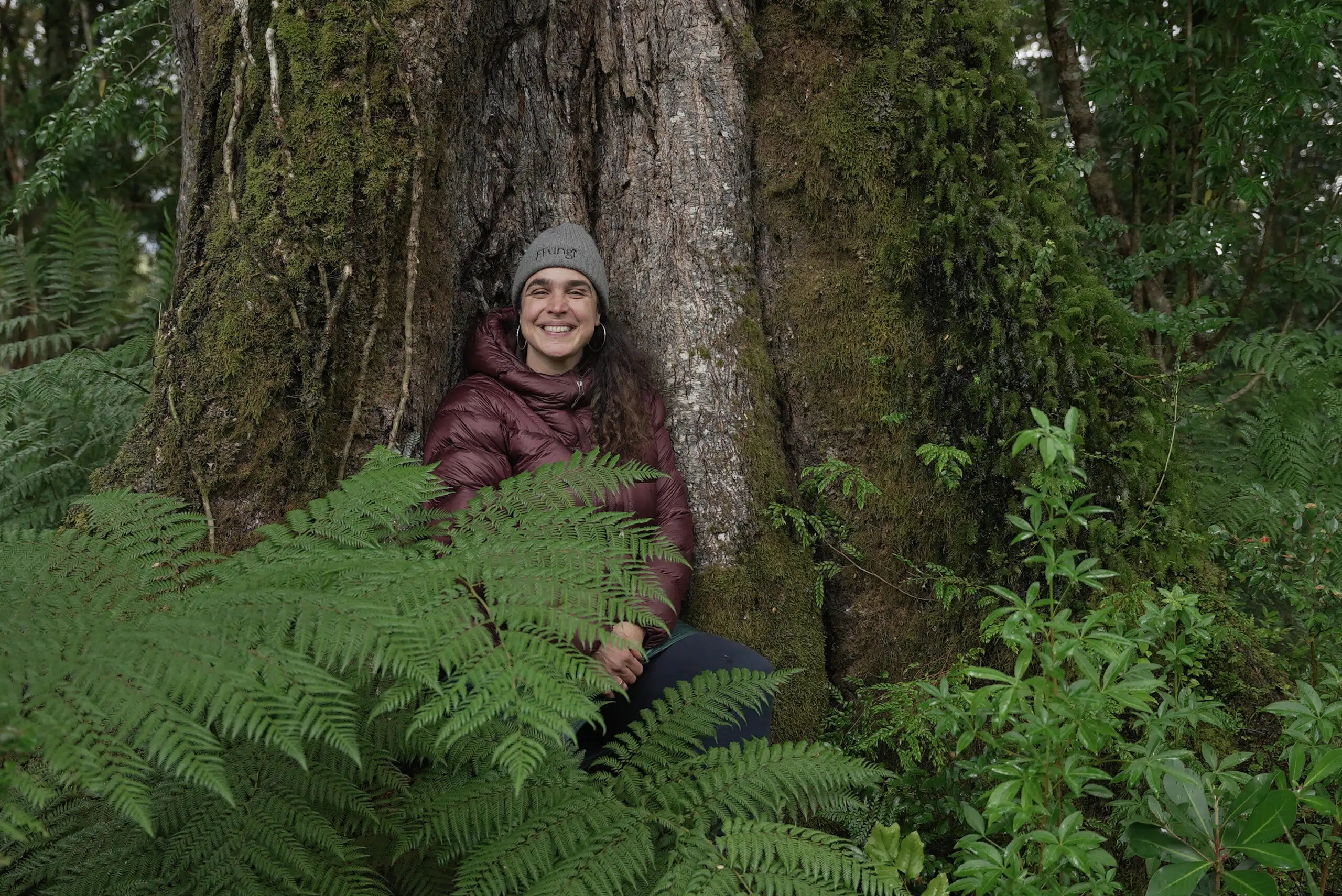 Field mycologist, foundress Fungi Foundation, author
Giuliana Furci is a Chilean-British-Italian field mycologist, speaker, author, and founder of the world's first non-profit organization dedicated to fungi, Fundación Fungi.
She is a Harvard University Associate, National Geographic Explorer, Author of the first mushroom field guide in Chile, Co-Chair of the IUCN Fungal Conservation Committee and co-author of titles such as the 1st State of the World's Fungi and the paper delimiting the term Funga.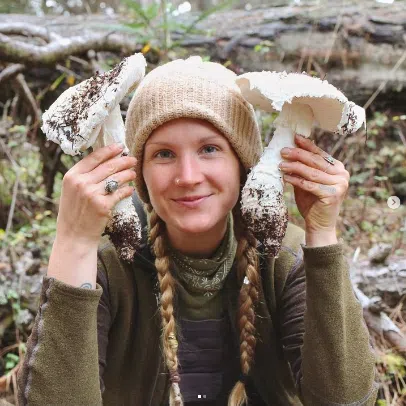 foundress Symbiiotica, Educator, Researcher
Taye Bright is an applied mycologist, ecological regeneration practitioner, educator, artist, medicine-maker and mythopoetic dreamer orienting her life's work around fungi, fire/forest ecology, marine biology, symbioses and how to be in reciprocal, inter-species participation with our respective ecologies.
Taye holds a degree in Biology, has certifications in Permaculture Design and Ecosystem Restoration Design, and is a certified California Naturalist. She teaches mycology-focused classes and guides fungal ecology walks around Northern/Central California with the intention of providing accessible and embodied scientific education outside of conventional academia.
She is the owner and founder of Symbiiotica, a small business offering mycological services, art, medicine and education, as well as a co-owner of Moon Fruit Mushroom Farm, an outdoor, log-based mycoforestry operation.
She also works as a post-fire restoration and bioremediation researcher for CoRenewal and is in her 4th year as secretary for Bay Area Applied Mycology.
Outside of her scientific work, you can find her in the garden talking with birds, painting with mushroom ink, surfing, studying Norse mythology, cooking up delicious wild foods and reading poetry by the fire.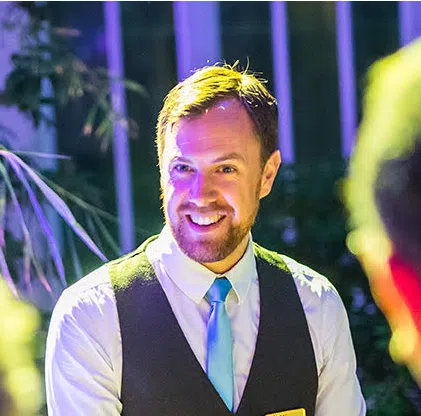 Scientist, evolutionary ecologist, expert on fungus farming ants

Pepijn received his BSc + MSc Biology with a specialization in Ecology at the WUR (Wageningen University and Research Center) With projects on Termitomyces and leaf-cutting ants.

He completed his PhD in Biology – Ecology and Evolution at the CSE (Centre for Social Evolution), KU (Copenhagen University, Denmark) With a project on the role of the fungus in the fungus-growing ant mutualism.
He spent 5 years as a Research Fellow at RBG Kew (Royal Botanic Gardens, Kew)
Focusing on various projects related to the origin of the fungus of fungus-growing ants.
Young Talent Researcher at UNESP (São Paulo State University) Rio Claro – SP, Brazil. 2020-2023
– Furthering projects on the origin of the fungus of fungus-growing ants.
Currently, Young Researcher at UNESP Rio Claro – SP, Brazil. 2023-2028
– Studying the role of asexuality for the maintenance of a stable mutualism, using the fungus growing ants and their fungi as the model system.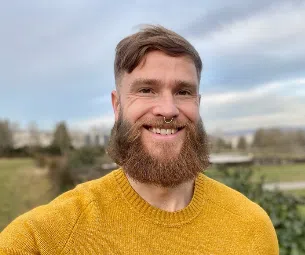 Researcher, scientist, Fungal ecosystem ecology expert
Mark (he/him) is a postdoc and Ambizione fellow leading a research group within the Ecosystem Ecology Unit at the Swiss Federal Research Institute for Forests, Snow, and the Landscape – WSL.
He will begin as an assistant professor of systems ecology at the University of Vienna in January, 2024. He completed his PhD in the USA in 2019 at the University of New Hampshire and the Harvard Forest where he investigated fungal responses to invasive species, atmospheric pollution, and climate change and linked this to changes in forest biogeochemical cycles.
His current research focuses on the large- and small-scale linkages between microbiomes and forest composition and functioning, and how this will be affected by multiple dimensions of global change.
Much like his earlier research, he continues to focus on fungi and the symbiotic relationships between trees and biotrophic fungi like mycorrhizae.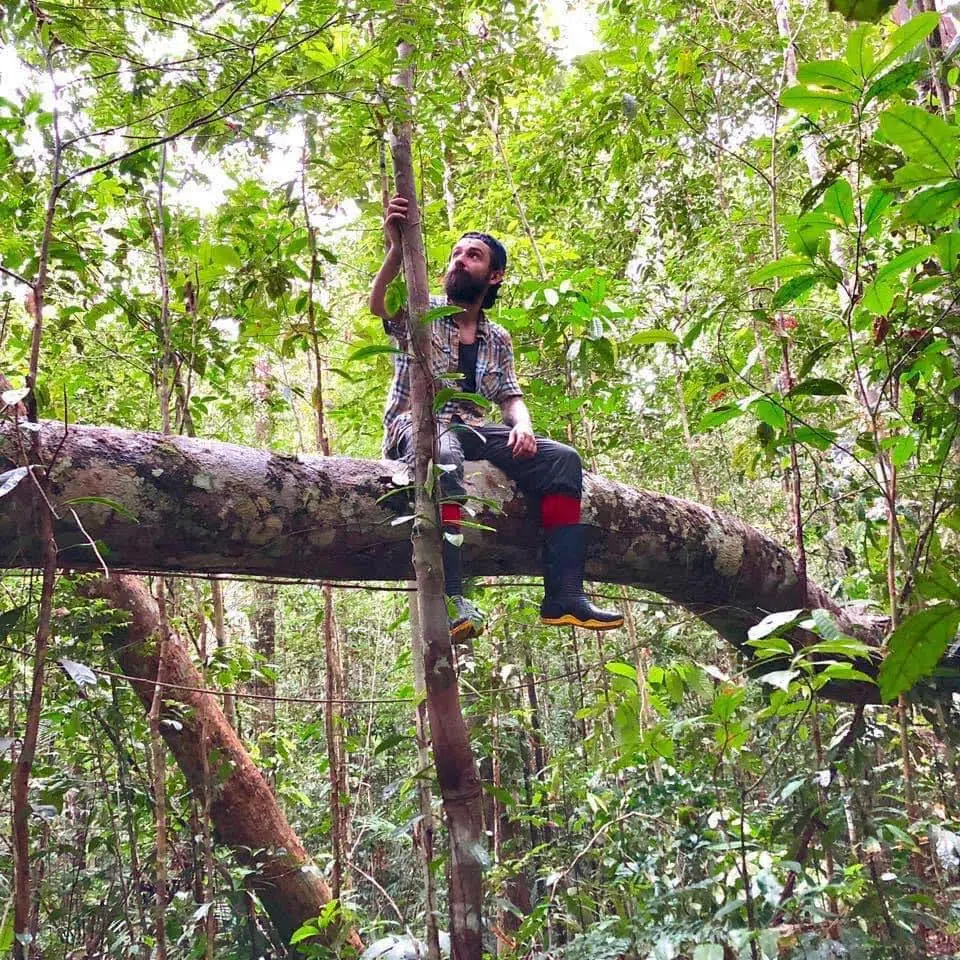 Scientist, Educator, Entomopathogenic Fungi Expert
João's research interest is related to insect-associated fungi. He is interested in taxonomy, systematics and evolutionary ecology.
Currently, João is working on the diversity and evolution of Japanese, Amazonian and African entomopathogenic fungi.
His typical approach is to combine fundamental taxonomic science with natural history, field work, evolutionary biology, microscopy and photography. 

He is also interested in Scientific Illustration and Science communication through the arts.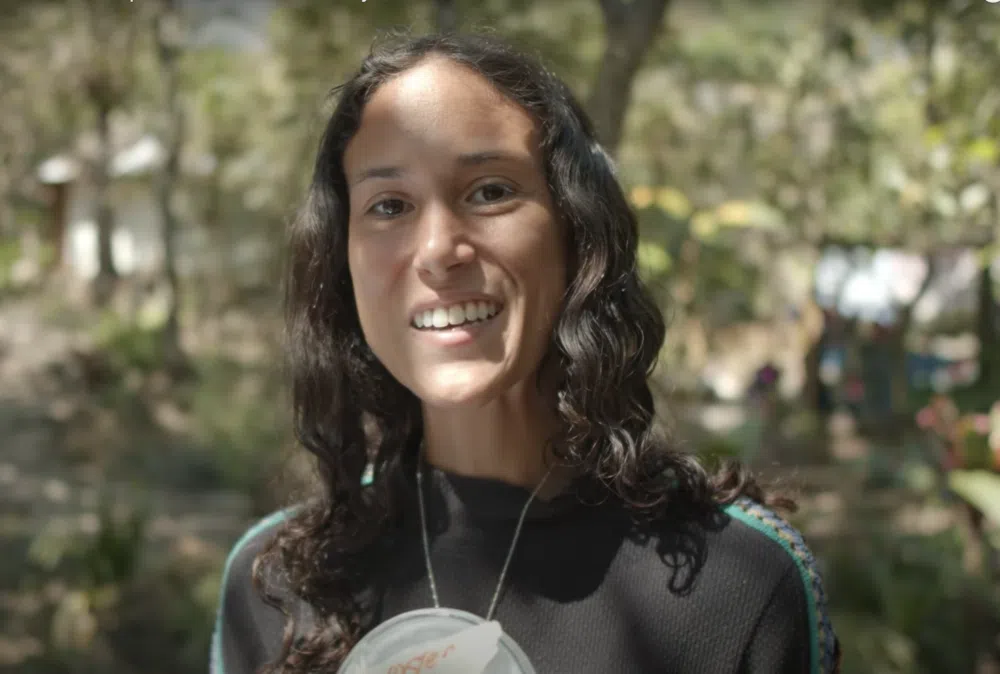 Artist, Citizen Scientist & Mycomaterials expert
Catherine Euale is a Venezuelan-Canadian artist and citizen scientist who explores the intersection of art, science, and ethics. Her work is deeply rooted in the natural world, and she is passionate about using art as a tool for environmental advocacy and social change.

Euale's practice is highly exploratory and interdisciplinary, spanning biological arts, mycology, interspecies communication, bioethics, ART-ivism, and audiovisual storytelling. Her work explores the complex relationships between humans and other species, and seeks to foster a deep relationality and entwinement with more than human teachers, allies and spaces.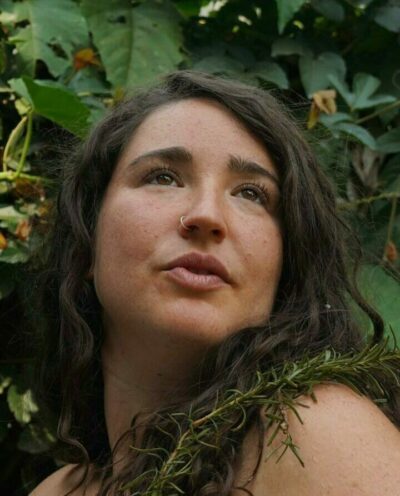 Herbalist, Founder Earth & Spirit Botanicals, Mycologist
Reishi Strauss is an herbalist, mycologist, and medicine maker born and raised in the Appalachian Mountains of southwestern Virginia, originally descended from Jewish Ashkenazi immigrants from Lithuania and Poland. Reishi is currently enrolled in the Columbine's School of Botanical Studies in Eugene, OR where she is studying clinical herbalism, botany, and wildcrafting as stewardship with Howie Brounstein. In 2019 she graduated from the Naturopathic school Bastyr University with a Bachelor's of Science in Herbal Science, having completed courses in Disease Processes, Botany, Anatomy & Physiology, Biochemistry, Ethnobotany, Mycology, First Aid, Herb/Drug Interactions, and more. She owns and operates her medicinal mushroom medicine business – Earth & Spirit Botanicals – designed to heal the planet & her people with sustainably wildcrafted and regeneratively cultivated herbal & fungal medicines.She seeks to be in symbiotic interspecies relationships with the plants, fungi, insects, bacteria, animals, humans, minerals, and many other lifeforms whom we co-habitate with on this beautiful planet Earth


Founder of Soil Ecology Analytics, Educator, Endobiont Expert
Raskal Turbeville is a soil alchemist, mycology consultant, farmsteader and educator who focuses on exhuming the patterning, functionality and benefit of fungi in agricultural systems and beyond.
He first became fascinated with fungi as a teenager which altered the trajectory of his life entirely as he dedicated himself to the field of mycology. Studying mushroom cultivation and soil ecology in college and from experts around the country, Raskal has been teaching people how to tend to, relate with and appreciate fungi for the last 11 years.
After a 4 year stint in the commercial mushroom industry Raskal has returned his focus back to the soil and mycological education. Founding Soil Ecology Analytics, he employs bright-field microscopy techniques to analyze soil organisms and assist farmers, ecologists and soil lovers in enhancing microbial collaboration.
Based in Rochester Washington, Raskal practices regenerative agriculture techniques with his mother, wife and two daughters to cultivate abundance for the family and local community. He continues to educate the people about developing a harmonious relationship with the world of fungi while tending the land he and his family call home.
Jasper is a first-grade mycophile. His love for Fungi started in the Netherlands over 11 years ago, after growing his first mushrooms from 'Sacred Mushroom Grow kits.' Baffled by the mystery of the process, he set out on a journey to learn more!
For the last 4+ years, Jasper has been on a mission to share his love and excitement to make learning Mycology Easy, Fun, and Exciting!
Since 2019 he has taught 2000+ students from over 45+ countries about the Magic of Mushrooms & Mycology.
This Myconaut did not fit in the traditional academic system, AT ALL. Yet, his thirst for knowledge carried him on a path of life-long learning.

With the skillset of a self-taught teacher, he aims to make the love for Mushrooms and Fungi accessible to everyone aspiring to be a citizen mycologist.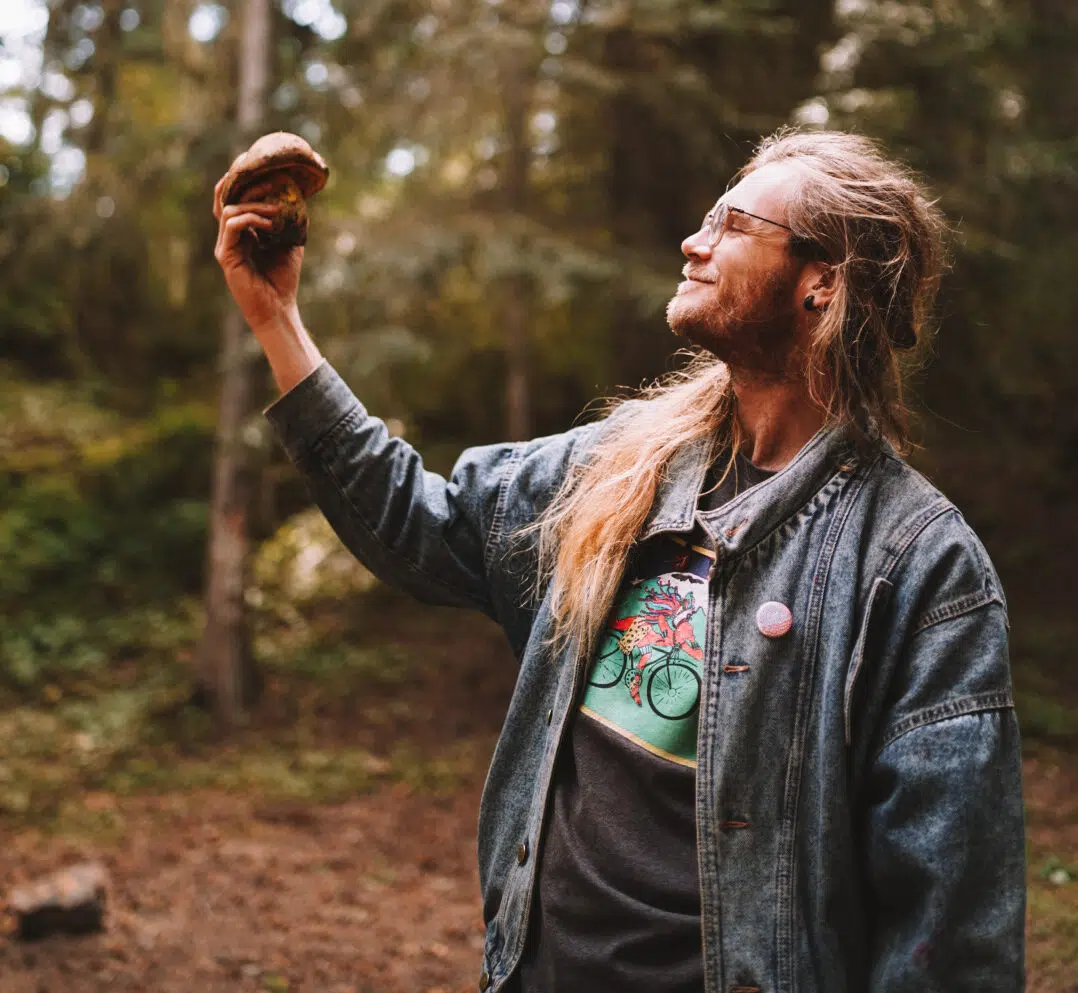 Deepen your relationship with the Magical fungal beings around us!✨
In the Fungal Ecology Course
Join the Fungal Ecology Course Today!
"The approach to delivering information in the Fungal Ecology Course was phenomenal in my opinion. I felt inspired and driven to learn more and more, not only because of how well the curriculum of this course was built, but also the resonance with Jasper on how I perceive this life on the spiritual level - it helped me to elevate the sense of belonging to the community, to feel understood. I felt proud and at ease learning from this beautiful mind and soul. Made me laugh several times as well ahahha Great visuals helped to navigate and memorize stuff better!"
"I really loved the Jasper's energy in the videos. I was also stuned by the aesthetic of the graphisms supporting the courses. Finally, I truly appreciated the fact that the modules were based on scientific evidences, which were shared with a funny informal vibe. It really helped me focusing my foggy brain! Honnestly, I did not expect to be that satisfied when I signed in to the Fungal Ecology Course! "
"Jasper is an amazing teacher! With my "learning disability" he was very easy to stay listening to and stay interested and focused on the videos. Loved the jokes that played throughout as well and the amount of knowledge that was delivered in the Fungal Ecology Course. This is a new launguage to me and I'm super excited to learn it! The course is also very easy to navigate. I've taken a lot of online courses and this one was very easy to figure out. "
"The Fungal Ecology Course was so fun and engaging. I loved the interviews at the end of each module. So fascinating and so much ground to cover! "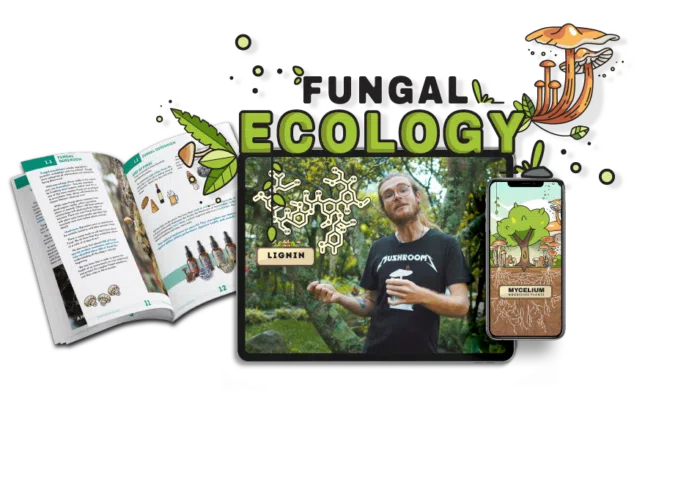 Fungal Ecology course
Life-Time Access
$
297
or 5 Monthly Payments of $71
Complete Fungal Ecology Course🎓
40+ Video Lessons

9+ Mushroom Masterclasses by World Leading Fungal Experts🍄

Extensive Workbook📚
200+ pages

Access to a private global community of mycophiles🌎

A Fungi Academy Certified Fungal Ecology Certificate📜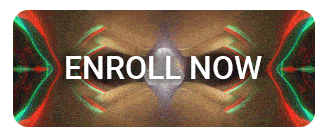 What is the Sacred Mycology movement?
Sacred mycology is about creating meaning and purpose in our lives with the help of mushrooms.
It's about learning to interact and listen to nature's wisdom within us and around us.
This wisdom has the potential to help us heal and regenerate ourselves and our environment.
Join thousands of students from over 60+ Countries!👩‍🎓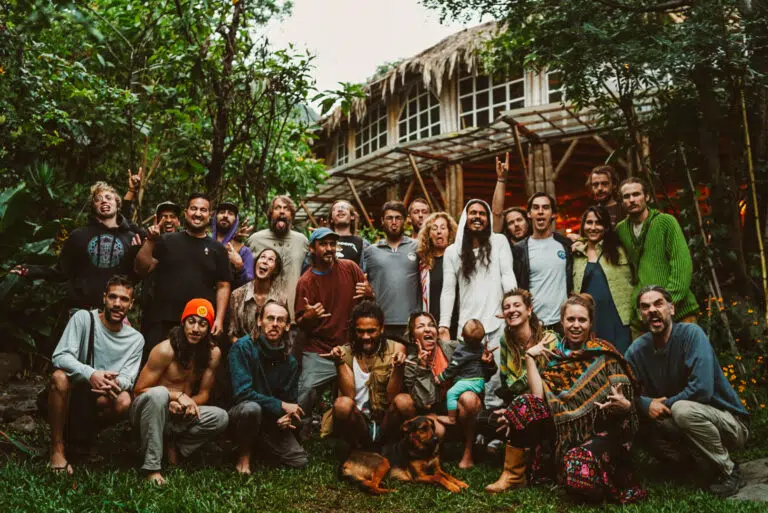 Fungi Academy is Sharing the Magic of Fungal Wisdom with the World!🌎
We connect you with experts from the global network of Citizen Mycologists, Psychonauts and Eco change-makers.
Creating transformational learning experiences for individuals that love mushrooms is our biggest passion! 🥰🍄
All mycophiles are included with courses on…
Fungal Ecology
Mushroom Cultivation
Psychedelic Exploration
Community Leadership
Mycology
We believe that the more we know about the world, the more we are capable of loving her. Are you ready to deepen your love for our beautiful planet?
Frequently asked questions