Authentic Relating & Community Leadership Workshop
September 7th, 16:00MT
1.5hrs
This class will take place on ZOOM, as well as recorded and sent to all who registered.
Join us for a FREE workshop with Effective Communication Coach Gabe DeRita!
At our Authentic Relating & Community Leadership Workshop, we aim to create a transformative learning experience that empowers participants with the tools and insights needed to cultivate deep and meaningful connections, enhance their communication skills, and become confident and empathetic leaders within their communities.
We believe that
Authentic Relating is at the heart of building strong relationships, fostering thriving communities, and driving positive change in the world
. It's the foundation of our upcoming
10-day leadership program,
the
Human Mycelium Retreat.
Inspired by fungi's role as the great connectors of nature, we want to empower human leaders to be the Human Mycelium of connection in their communities. Join us to embrace your inner leader and gain tangible skills for growing connections!
Meet Your Workshop Leader
Gabe is a personal development coach & facilitator helping mission-driven humans live in alignment with their purpose.
He left his tech job to travel the world by bike, and in the process found his calling in coaching. He's been working with the Fungi Academy leadership team since 2019. 
His approach to personal growth is rooted in neuroscience-based CoActive coaching techniques and Authentic Relating, with a heaping spoonful of Japanese philosophy on top.
Gabe was born in Philadelphia and currently lives in Ft. Collins, Colorado. He's passionate about cycling, foraging wild mushrooms, social/climate justice, and the transformative power of psychedelics. You can learn more about Gabe's work, his story, and connect with him at his site www.effectiveconnection.com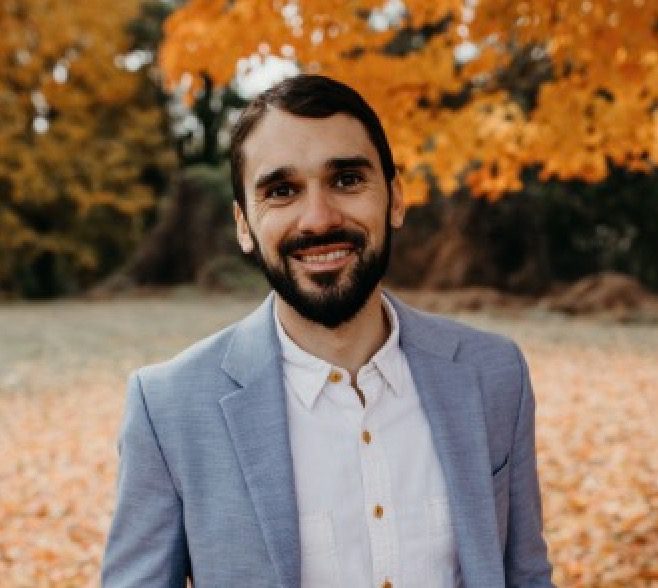 Personal Development Coach & Facilitator