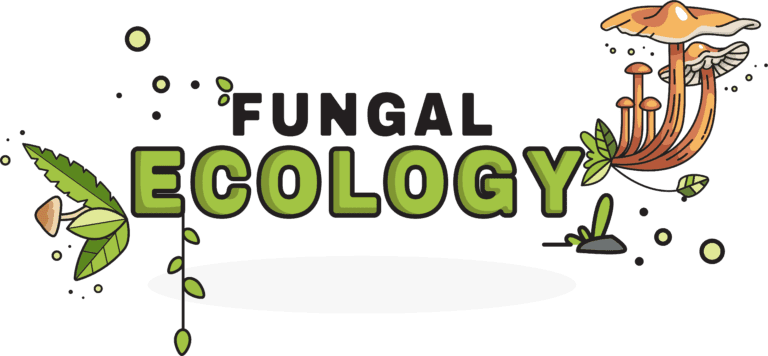 Have you ever wanted to connect deeper with the mycelium beneath your feet?
Deepen your relationship with the Magical fungal beings around us!✨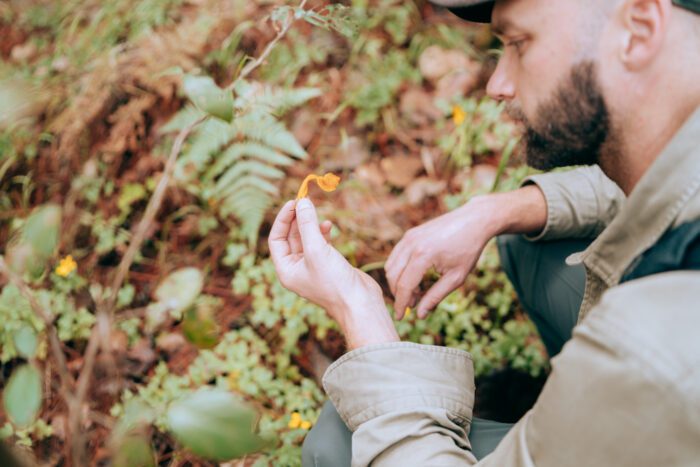 In 40+ clear, fast-paced, and most of all FUN lessons, you will learn about the role of Fungi in the evolution of our planet and the way they relate to other members of natural ecosystems like our plant, animal, and bacterial brothers and sisters.
We cover all aspects of Fungal life;
Micro & Macro Fungi
Mycorrhizal
Endophytic
Parasitic
Saprophytic
At the end of this course, we are confident you'll find yourself enthralled by fungi and exceedingly grateful for all of the magical fungal organisms that make our beautiful existence happen.✨🌈
Feel the fungal love through education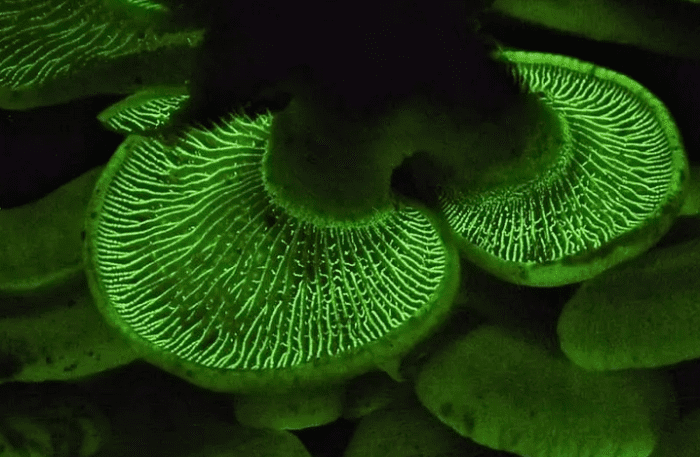 As you might have figured out, we love mushrooms and Fungi. This is our very extended, elaborate love letter to the Fungal Allies that surround us.💕🍄
For us here at Fungi Academy, to understand something is to fully love it! With this course, we want to expand your capability of love you have for Fungi!
Initially, we thought we'd do like 10-12 lessons of 15 minutes for the Fungal Ecology course that leaves people stoked and inspired to learn more and go deeper themselves! But, under every metaphorical rock we looked, there was an untold story that needed to see the light. 🧙‍♂️
As of right now, it looks like we'll break up the lessons into modules with 2-5, 10 minute lessons. Racking the total of lessons more than 40! Together with a 150+ page companion guide, this course will help you rocket launch your understanding of the fungal realms.🚀
Shooting your mind deep into the mycelial aethers of these quintessential vital life forms!🌌 
You read that right, quintessential, that's a word you don't use every day. We are doing our absolute best to make this course light and accessible, while also not dumbing it down. While recording I've been speaking more Latin then I have in the rest of my life combined.😅
TL:DR The Fungal Ecology Course is going to be epic! And, we need your help.
As of right now we are completely self-funded, and making a course, with cool animations, graphics, and a team of editors isn't exactly cheap.
That's why we are opening up the course for pre-purchase! Your support helps us to make the best, fun, fungal educational content out there!✨
Not only will you help us create an even more epic course, but you'll also get lifetime access to…
🍄40+ video lessons filled to the brim with high-quality fungal education.
🍄150+ Page written companion guide.
🍄Fantastic Fungal Quizzes
🍄A global community of Mycophiles
Online Sacred Mycology School
Get the skills to heal, grow, and thrive
1500+ students and counting.
Fungi Academy is Sharing the Magic of Fungal Wisdom with the World!🌎
We connect you with experts from the global network of Citizen Mycologists, Psychonauts and Eco change-makers.
Creating transformational learning experiences for individuals that love mushrooms is our biggest passion! 🥰🍄
All mycophiles are included with courses on…
The roles of Fungi in our Ecosystems
Mushroom Cultivation
Psychedelic Exploration
We believe that the more we know about the world, the more we are capable of loving her. Are you ready to deepen your love for our beautiful planet?
Jasper is a first-grade mycophile. His love for Fungi started in the Netherlands after growing his first mushrooms from 'Sacred Mushroom Grow kits.' Baffled by the mystery of the process, he set out on a journey to learn more! For the last 3+ years, Jasper has been on a mission to share his love and excitement to make learning Mycology Easy, Fun, and Exciting!
Since 2019 he has taught 1500+ students from all over the world about the Magic of Mushrooms & Mycology.
This Myconaut did not fit in the traditional academic system, AT ALL. Yet, his thirst for knowledge carried him on a path of life-long learning. With the skillset of a self-taught teacher, he aims to make the love for Mushrooms and Fungi accessible to everyone aspiring to be a citizen mycologist.
Frequently asked questions
This is a step-by-step online video course that you can follow at your own pace.​
Every video lesson, theoretical and practical, is supported by written documentation, sources for additional reading, and some Fungi Academy flair. 😏 You will get access to the complete text at graduation, including many recipes and checklists in a handy PDF bundle. 📚
Mastermind students will also have access to our private online community with fellow students, mycologists, and psychedelic explorers. 🌌
Communal support, like the mycelial network, is the pillar of the Mastermind group. Yet we also host regular live classes with experts, Q&A sessions, and online integration circles.
The course is designed to learn at your own pace. 🙌
The video lessons are prerecorded! We will also record all of the live classes with the Mastermind group so you can watch all of the material whenever it works for you!
You can take this course at your own pace! It's about 6.5 hours of content in total, all curated from the heaviest boring research papers into accessible fun fungal contents! 

You are supported in this process every step of the way with 40+ video lessons and 150+ pages of supported workbook!