Learn how to grow magic mushrooms with these intensive cultivation courses for people with money, free online resources for people with time, and everything in between.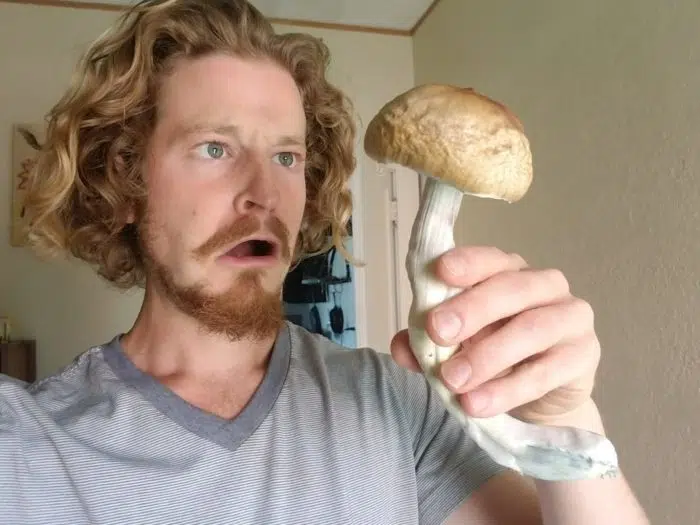 Here at the Fungi Academy, our Online Sacred Mushroom Cultivation course has taught thousands of people how to grow magic mushrooms from the privacy and comfort of their home.
Yet, as many people have pointed out, the skills, techniques, and information you need to become a successful magic mushroom cultivator can be found on online forums, in books, and via other courses sprouting up across the Internet.
This isn't news to us. In fact, we've learned invaluable lessons from these very resources, many of them free!
So, why did we devote so much time and effort to creating our online sacred mushroom cultivation course when the information is already out there? 
Because learning the perfect technique, finding the answer to your question the first time, and feeling supported on your quest for knowledge is a recipe for success that will make your journey all the more enlightening and rewarding.
Plus, we've sifted through all the literature, brought together cultivators with years of experience growing and teaching, and distilled everything you need to know into bite-sized, engaging, fun lessons.
Still, for some, money is tighter than time. 
So, in an effort to help anyone experience the ecstasy of their first successful harvest, we've compiled a list of the best places to learn how to grow magic mushrooms. And stay tuned. We plan to offer scholarships to those who can't afford our course very soon!
Top Resources for Learning
How to Grow Magic Mushrooms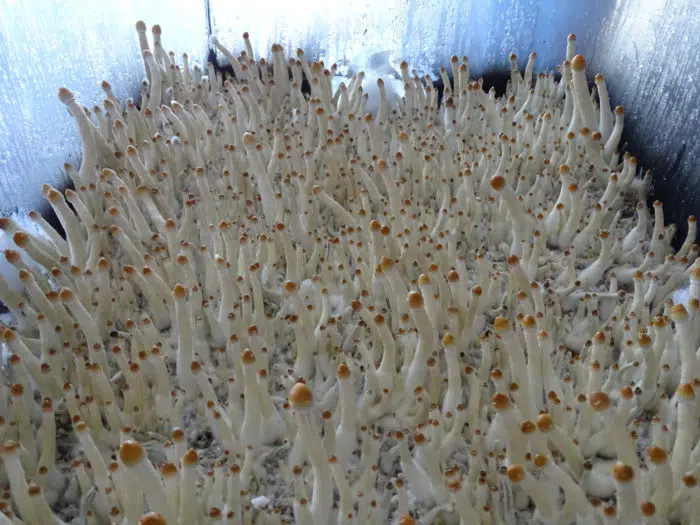 Learn How to Grow Magic Mushrooms with Free.99 Forums
One of the most well-known mushroom cultivation forums is Shroomery, where novice, intermediate, and even expert growers share their techniques, successes, failures, and troubleshooting advice.
It's mostly geared toward learning how to grow magic mushrooms, but there's a lot of information on growing gourmet and medicinal mushrooms, too.
Of course, the biggest draw is that it's FREE.
The greatest drawback?
It can be tricky to filter out the good information from the bad, and sometimes a novice grower can feel overwhelmed by the vast and varied opinions. As an old mycology adage goes, ask 10 growers about a particular technique and you'll get 11 opinions.
Plus, the forum's design is extremely outdated and non-user friendly. If you're trying to use it on a mobile device, all we have to say is "Good luck." And watch out for some posters. Suffice to say, their egos sometimes get in the way of a good teaching moment. 
Another well-known mushroom cultivation forum is Mycotopia. Though its information is a bit less exhaustive than Shroomery, it's more user-friendly, we think.
And then there's Reddit. They have a page for practically everything so it should come as no surprise that there are multiple pages for learning how to grow magic mushrooms. In our humble opinion, the best page is r/MushroomGrowers, with r/shroomery and r/shrooms, also offering some valuable information now and again. 
Learn to How to Grow via LITerature
Geared toward beginners, The Psilocybin Mushroom Bible: The Definitive Guide to Growing and Using Magic Mushrooms (by K. Mandrake and Virginia Haze) has loads of information on the equipment you need, do-it-yourself tips for building it all, and heaps of photos to visually show you the techniques described in the text.
The only knock on this book is how much time is devoted to explaining the PF Tek style of growing. We at the Fungi Academy believe it is outdated, time-intensive for the yield, high maintenance, and much less prolific than the Monotub Tek we teach. 
Another great read is the classic and original manual on Psilocybe Cubensis home cultivation methods, Psilocybin, Magic Mushroom Grower's Guide: A Handbook for Psilocybin Enthusiasts (by O. N. Oeric and O. T. Oss).
Though written in the 1970s, it remains a must-read and must-have in any real mycology library. Penned by pioneering psychonauts and brothers Terrence and Dennis McKenna, it's a fascinating book replete with philosophical ponderings, quirky illustrations and mystical meanderings on the evolution and relationship of fungi and humankind.
But be forewarned, it's an old book with some outdated language, classifications and techniques.
If you're looking to expand your knowledge and grows to Psilocybe species outside of just P. Cubensis, the Psilocybin Mushroom Handbook: Easy Indoor & Outdoor Cultivation (by Kerry Ogamé and L. G. Nichola) could be a great resource. With in-depth explainers and techniques for how to grow more challenging and potent outdoor species like Psilocybe azurescens and Psilocybe cyanescens, this book will leave you with the know-how to make your own outdoor magic mushroom bed.
Our only critique is that the book can sometimes feel more like a textbook than a playful, engaging how-to, and it's geared more for the intermediate grower, using language that may overwhelm a novice at first glance. It's also a bit dated and visually unappealing.
Our final two books aren't sacred mushroom specific but are in our humble opinion two of the pillars of any true mycologists' library.
The first, Growing Gourmet and Medicinal Mushrooms, is written by mycology guru Paul Stamets. It is probably the most comprehensive tome on how to grow most of the commercially cultivatable species in the world, with species-specific information, growth parameters, and photos.
The book's first 50 or so pages also provides an accessible yet detailed explanation of the foundation of mushroom cultivation grow operations, from small home grows to massive commercial operations.
Like many of the older books, some information is outdated. Given its textbook-like approach, some of the terminology, techniques and references may go right over the head of a beginner. Still, this remains a foundational book that any real mushroom cultivator should have in their library.
The final book we'd strongly recommend is Radical Mycology by Peter McCoy.
Fresh, new, and exhaustive in its scope, this book will not only teach you how to cultivate mushrooms; it will teach you the biological and chemical foundations of fungi, how to forage, how to make fermented foods, the medicinal benefits of mushrooms like Shiitake and Reishi, etc., and everything in between.
We'd go so far as to say that if you read this book front to back and take notes, you can begin to call yourself an amateur mycologist.
But make no mistake about it, this is a textbook. Tons of information is packed onto each page, making it more of a study than a quick read. And if you don't have a solid background in biology and chemistry, you will probably spend a good chunk of your time google-ing things as you read.
Our advice? If your first priority is a successful grow, hold off on reading this book until you're ready to dive deep into the rabbit hole that is mycology.
Learn How to Grow Magic Mushrooms via Online Courses
Engaging, fun, and tailored to beginners, Fungi Academy's Sacred Mycology Course will provide you with the answers to every cultivation question you could possibly have, all from growers with not just years of mushroom cultivation experience, but years of teaching experience, too.
From spore to shroom, we'll teach you how to master the entire cultivation process over the course of more than 90 video lessons, all of them clear, concise, and fun. In the end, we want you to leave our class as a magic mushroom cultivation master, of course, but we also want you to leave with a bright shining smile (and some belly laughs) as you continue your journey of learning and self-discovery with us.  
But the videos are just the start.
We'll also provide you with extensive reading material (130+ PAGES!) to deepen your mastery, lists of the equipment needed to start, links to where to buy them and plenty of other good stuff we've accumulated over the last four years teaching hundreds of people how to grow mushrooms. 
And once you've finished the course from the comfort of your home and at your own pace, it's far from over.
You can always tap back in whenever you need to reference or rewatch a section.
You'll also always be a Fungi Academy graduate, with the option to utilize our various online platforms to connect with like-minded growers facing similar cultivation challenges in one moment, and find experienced growers with the answers to those challenges in another.
Think of it this way: one good harvest will more than pay for our course.
Another online course specifically for learning how to grow magic mushrooms is DoubleBlind Magazine's Online Course. Launched in March of this year, DoubleBlind now has a community of over 900 people from around the world growing mushrooms online together. Their course includes seven episodes that walk you each step of the grow process and features live access to noted mycologist and author Dr. K Mandrake, co-author of The Psilocybin Mushroom Bible (referenced above). That being said, this course is much less comprehensive than ours.  
If you're searching for a course to teach you how to cultivate all kinds of mushrooms and give you a deeper, more general understanding of fungi and mycology, Mycologos, created by Radical Mycology author Peter McCoy, offers three unique online courses for beginner and intermediate growers.
The courses are not purely cultivation-focused but for more specific mycological knowledge like wild mushroom identification, mycoremediation, fungal ecology, fungi in human history, and modern applied mycology.
Nonetheless, McCoy's 17 years of cultivation and experimentation expertise will surely lead to invaluable insight and lessons.
Learn in a Hands-On Environment: Schools/Academies
Let's start with the shiny, new course on the block. Denver Mycology's Cosmic Cultivation Course!
In a week, Chris will give you the foundations needed to thrive as a home cultivator. Hosting the course in the Denver area offers Denver Mycology the freedom to focus on Magic Mushroom cultivation. Yet this course will also teach you successful ways of cultivating many Gourmet and Medicinal species!
When you're talking mushroom cultivation, it's nearly impossible to go more than a few minutes without mentioning mycology's preeminent scholar and spokesperson, Paul Stamets. 
The Stamets Seminars, taught by Stamets at his Olympia, Washington-based farm and laboratory, are surely an amazing experience. 
Cultivation techniques (tissue culture, spawn generation techniques, substrate preparation, inoculation techniques, and strategies for maximizing yields) are explored over the course of two days, and participants leave with 10 select commercial mushroom cultures for their own use. To be honest, just getting your hands on some Stamet' s-bred cultures seems pretty amazing. 
But, the course's $1,200 price tag is definitely a barrier to entry for many.  
Last but most definitely not least, there's the Fungi Academy, the only hands-on, in-person, community-based school devoted to teaching you how to grow magic mushrooms in the world.
That's reason enough to visit, we think. But there are plenty more.
Set amid the stunning landscape of Lake Atitlan in Guatemala, we've curated a space that's mindful, conscious and works sustainably and organically with our beautiful natural surroundings.   
Once here, you'll have the opportunity to meet, live and learn alongside a group of like-minded individuals who inspire, enlighten and challenge you to a higher vibration.
You'll also be surrounded by our team of experienced growers and mycologists who are there to support you through your learning journey.
Each week we explore the lake and surrounding hillside towns to deepen our knowledge of mycology, permaculture and the extension of ancient Mayan wisdom into techniques as diverse as aquaculture, beekeeping and cacao farming.
Finally, we provide three vegan meals each day using local, sustainably grown ingredients by experienced and inventive chefs.
So, what's the catch? Well, there are coffee flies, which love a good ankle nibble from time to time. But hey, they've got to eat too.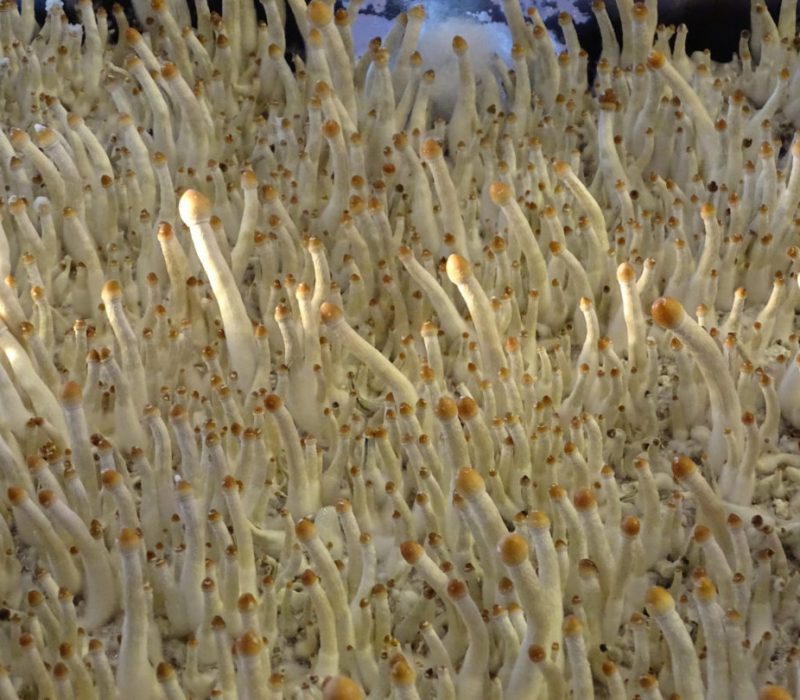 About the Author
Sam is a writer, journalist, and mycophile from New York who arrived at the Fungi Academy one midsummer's day in 2019 and left 6 weeks later with lifelong friends and a passion for mushroom cultivation.
In the past two years, he's built a laboratory and fruiting room in his home, cultivated and foraged over 20 species of gourmet and medicinal mushrooms, started a medicinal mushroom tincture business, returned to the Fungi Academy to teach his techniques to students.