This is a guest post from travel bloggers and Fungi Academy volunteers www.TakeEachDay.com.
Community is at the heart of Fungi Academy. Here are five key principles that keep us strong, connected, and ready to welcome new members to the fold.
1 Join the community and share
Give as much as you take. First and foremost, a community is a family, and sharing is at the heart of what we do. Sharing takes many forms. From sunrise to sunset, we eat together, work together, talk, and laugh together. Communication is key.
Like every great tribe, our rituals are important. Every other morning, we kick off the day with a morning circle. It's a place where we can shut out the rest of the world, establish a connection and open up a window to our thoughts for others to see.
However, sharing involves sacrifice. It's not always easy to open up to others, especially if you're not feeling your best. But honesty goes a long way and the energy of others can be infectious. Inevitably, after the morning circle, everyone is ready and full of enthusiasm for the day ahead. Even those who arrived groggy and with eyes half-closed.
The golden rule
Come with your heart open and your hands full. Give as much as you can. You'll find that you receive without ever having to ask.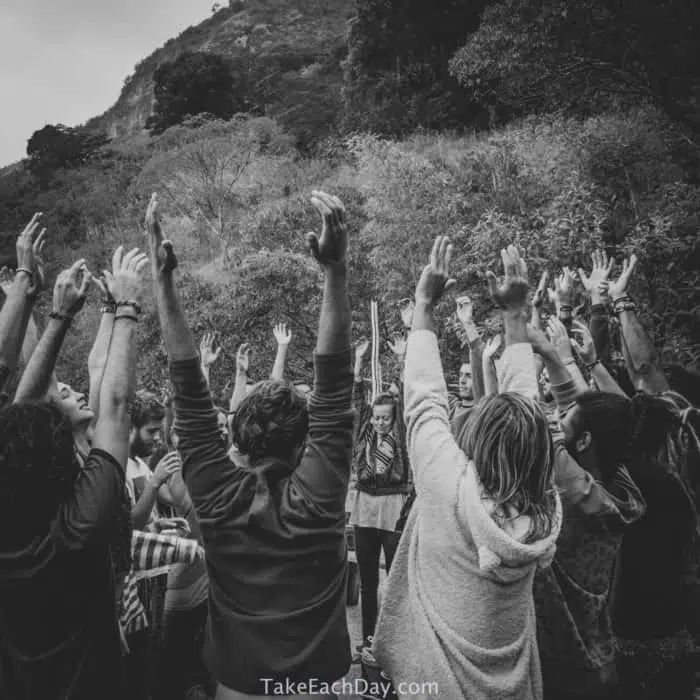 2 Take responsibility and initiative… then get others involved
In a utopian community, there aren't any 'rules. However, in daily life, that's not always practical. Ideally, everyone would instinctively know what needs to be done, and how to do it. But we're all human. When joining a community, it takes time to adjust and figure out how things flow. Equally, for those already well established, it can be frustrating when newcomers arrive and don't immediately see what needs to be done.
That's why taking responsibility and initiative is a two-way street in any community. Of course, new members need to be keen and eager to help and look for ways to get stuck in as soon as they can. On the other hand, it's up to long-term community members and elders to create roles and routines that people can fit into with ease.
The golden rule
Keep your eyes peeled and sleeves rolled up for ways to help, or for people that need help to find a role.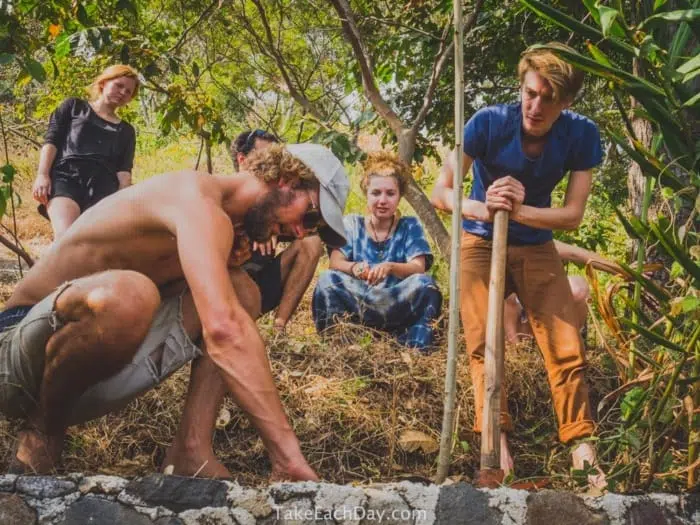 3 Be your own clean ecosystem
It's amazing how much mess one person can leave in their wake, never mind a whole community. Even eco-conscious and sustainable communes create waste. Every day, we generate a pile of compost, a huge amount of dirty dishes, and a little non-organic waste. In particular, dishwashing can be the bane of any community, culminating in best at piles of filthy dishes, at worst in simmering resentments for those not pulling their weight. We aim to make sure as little as possible goes to landfill. Just as importantly, we want to create a clean and homely living environment for all to enjoy.
It can be easy to lay down a cup or plate or to toss waste and forget about it. However, as part of living in an eco-conscious community, everyone must do their best to become a waste neutral zone.
The golden rule
Be aware of everything you use. Reuse and recycle. And always clear up for yourself, plus your imaginary friend. That way, nothing gets left behind.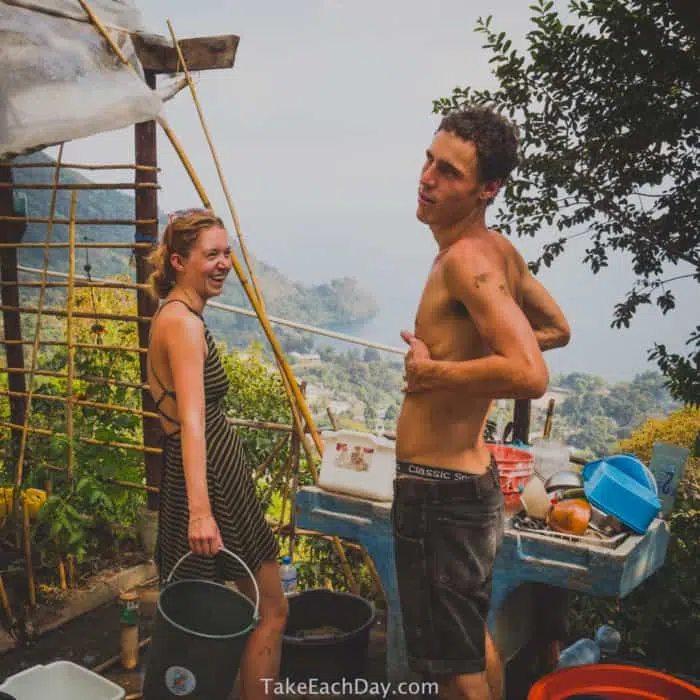 4 Pause, observe, find your niche
Joining a community can be overwhelming at first. For some people, their special talent or skill shines through immediately. Inevitably, yoga teachers, musicians, and masseurs are accepted with wide smiles and open arms. But for those less sure of their skills, or who are on the journey to find out what they may be, knowing what to do or how to be, can pose a challenge.
Be patient. You may want to take a few days to observe the community before stepping in.
We all have different personalities and ways of being. Crucially, there's space for introverts and extroverts in every group. Sometimes, it can be the people that initially seem quiet or unsure who blossom into stalwart community members with so much to contribute.
After all, communities are a place for people to connect and share, but also to take the time to look within themselves and find a more authentic way to communicate and share.
The golden rule
Take your time. Look around you. Look within. Then find your unique way to contribute.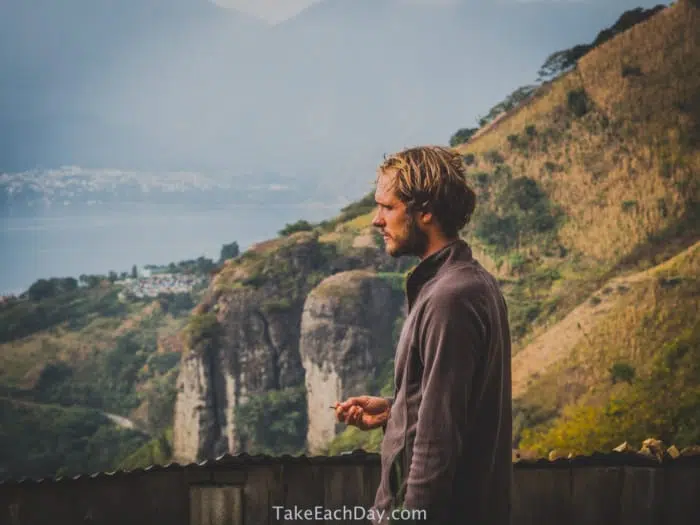 5 Practice, experiment, grow
Maybe there's something you've been wanting to try for a while. It might leap of faith, but you are probably far more skilled and knowledgeable than you think.
Just in the past week at Fungi Academy, people have given us workshops on tantric yoga, the Wim Hof method of breathing heightened oxygen, cacao ceremonies, and how to make glue from natural resin. Our amazing and generous practitioners were not necessarily experts; most were just starting on their journey. Through sharing their knowledge and passion, they were able to test and improve their own understanding and teaching skills while inspiring others.
The golden rule
Communities thrive on shared knowledge. Always remember, you know more than you think. Don't hoard your passions – spread that love.