monthly psychedelic integration circle
June 27th With Gabe DeRita
Free!!
Zoom link will be provided via email upon registration
Join a community of peers in a safe, confidential, and judgment-free place to share and explore psychedelic experiences.
Our integration circles are for anyone who has used psychedelics for healing and personal growth, and is seeking a place to unpack and process their experience.
Our time together will include an opening and closing meditation practice, time for individual shares, and space for reflections and support. This is not a place to engage in any illegal activity, and those offering or seeking illegal substances will be removed and banned from future events.
Gabe is a personal development coach & facilitator helping mission-driven humans live in alignment with their purpose.
He left his tech job to travel the world by bike, and in the process found his calling in coaching. He's been working with the Fungi Academy leadership team since 2019. 
His approach to personal growth is rooted in neuroscience-based CoActive coaching techniques and Authentic Relating, with a heaping spoonful of Japanese philosophy on top.
Gabe was born in Philadelphia and currently lives in Ft. Collins, Colorado. He's passionate about cycling, foraging wild mushrooms, social/climate justice, and the transformative power of psychedelics. You can learn more about Gabe's work, his story, and connect with him at his site www.effectiveconnection.com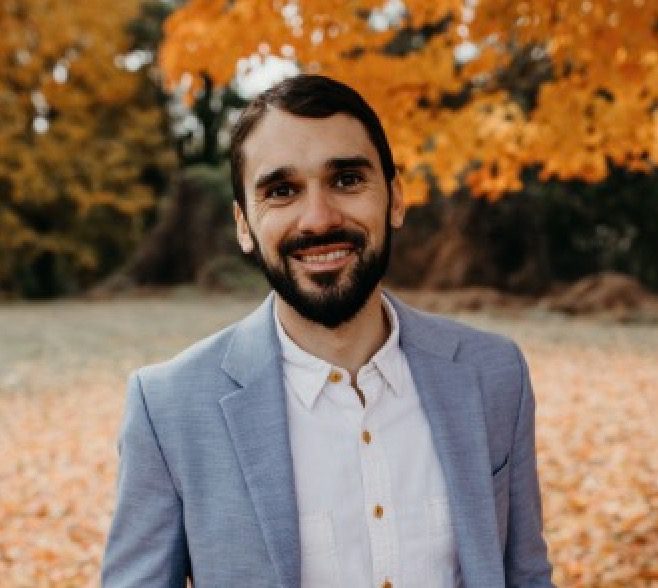 Personal Development Coach & Facilitator
Karena has been a health blogger and influencer since she was 16. Her passion for wellness started at a young age when her parents grew ill due to poor lifestyle choices. When Instragram first released she jumped on board and decided to take the influencer route. She focused her time and energy into using this platform to spread positive and informative health and wellness tips that she learned through helping heal her parents from chronic diseases and illnesses.
She turned this passion into a career becoming 200hr+ Yoga Teacher, a NASM Certified Personal Trainer and Health Coach in 2016. As medicinal mushrooms became more popular online, she has started to incorporate fungi into her practices and teachings, helping demystify and spread the magic of mushrooms.