the fungal foundations of field mycology
Cost: $15-$25
(Free for Fungal Ecology)
Link is provided upon registration!
Amongst many many other things Giuliana Furci is the author of the first mushroom field guide in Chile and the Foundress of Fundación Fungi. 
Join Giuliana as she sits down with Jasper to have a yarn about her life as a field mycologist, as well as how you can get out there and become an ambassador for Fungi too.
This will be an interactive session wherein you have the oppertunity to join in the conversation and ask all the questions you might have for Giuliani!
Giuliana Furci is a Chilean-British-Italian field mycologist, speaker, author, and founder of the world's first non-profit organization dedicated to fungi, Fundación Fungi.
She is a Harvard University Associate, National Geographic Explorer, Author of the first mushroom field guide in Chile, Co-Chair of the IUCN Fungal Conservation Committee and co-author of titles such as the 1st State of the World's Fungi and the paper delimiting the term Funga.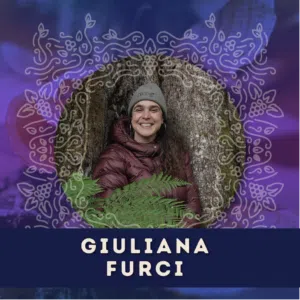 Founder of Fundación Fungi