Join hundreds of graduates from over 40+ Countries!👩‍🎓
A worldwide "ShroomBoom" is happening, and the possibilities for any trained mushroom cultivator are endless.
With the skill sets learned or expanded during our courses our students have been able to start or find employment at:
Mushroom farms

Mushroom extraction companies

Integration & coaching businesses

Mushroom cultivation consultancy


Psychedelic retreat centres

Fungal start-ups

& mush more…
Are you ready to become Fungi Certified and join the hundreds of sporriors we have trained since 2016 ?

Fungi are our inspiration to cultivate a symbiotic relationship between ourselves, our community, and our planet's ecosystem. Not everyone is connected to nature. Most of us are not connected to our true inner being. Mushrooms allow us to rekindle this connection to ourselves, our community, and all life.

Get skilled and connect with a global community of mushroom cultivators, psychedelic explorers, permaculturists, and eco-changemakers!
Online Sacred Mycology Courses
Learn to grow and use beneficial fungi. 
Join 6000+ Sacred Mycology Students and a growing community of 300.000+ Global Mycophiles!
Online mushroom Cultivation Course
Get the skills to heal, grow, and thrive
2000+ students and counting…
Whether you are a complete beginner or have dabbled with mushroom cultivation before, with 70+ video lessons and a 130+ page workbook, this course will give you the skills to grow your own mushrooms confidently.
Fungi Academy connects you with experts from the global network of citizen mycologists and psychedelic change-makers.
Yes, we know what you are thinking.😅 You will also learn how to grow sacred mushrooms!
the Fungal Ecology Course
Have you ever wanted to connect deeper to the Mycelium beneath your feet?
Uncover the Magical World of the Fungi that have made life on this beautiful planet possible since the beginning of time.🍄
No spore is left unturned with the shared wisdom of world-class Fungal Educators like: William Padilla-Brown, Giuliana Furci, Jasper Degenaars, Dr. Mark Anthony, Taye Bright and mush more…..
In 40+ clear, fast-paced, and most of all FUN video lessons and a 130+ page workbook! you will learn about the role of Fungi in the evolution of our planet and the way they relate to other members of natural ecosystems like our plant, animal, and bacterial brothers and sisters.
At the end of this course, we are confident you'll find yourself enthralled by fungi and exceedingly grateful for all of the magical fungal organisms that make our beautiful existence happen.✨🌈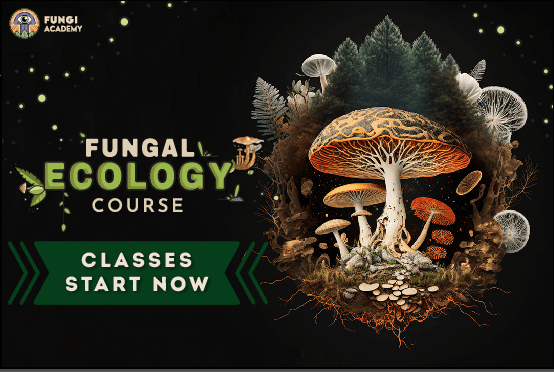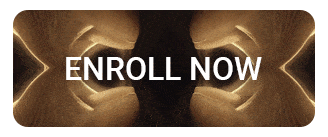 the Psychedelic Journeywork Course
Enrich Your Psychedelic Experience and Life
Whether you are a psychedelic virgin or a well-traveled psychonaut, with 12+ in-depth video lessons and 70+ pages of text, this psychedelic course has something for everyone, giving you the skills and knowledge to get more out of your psychedelic experiences.
The Psychedelic Journeywork course aims to educate a culture that's out of touch with the beneficial use of psychedelic medicine.
The 'this is your brain on drugs' age has limited modern western society's ability to go through its natural right of passage and embrace the healing power of psychedelics.
But right now, you have the power to determine how you and all of us experience the safest, most healing and effective psychedelic journeys.
By the end of this course, you will have accumulated a vast knowledge on the best approaches and practices gleaned from sources as varied as traditional cultural use to the cutting edge discoveries of today's psychedelic sciences.
From Fungi Academy students
"Fungi Academy significantly advanced my research interests, theory, and practice of mycology. The perceived instructor effectiveness goes beyond five starts to cover all the stars (or spores) in the universe into countless points of recommendation. The cultivation and journey was equivalent to a graduate-level mycology degree program from a top-ranked university, compressed into an amazing week of fungal immersion."
"Some of my favorite things about the course is that it's so hands-on, you're not just sitting in a classroom. We get ourselves doing the actual procedures... it's stuff that maybe could confuse somebody that's new but since you have so many people who know what they're doing and are right next to you, it definitely makes the process and learning way easier."
"The biggest thing is the knowledge; from not knowing literally anything about mushrooms and the process to cultivating them. I am ready to just go home and start cultivating. I feel that confident in everything I learned here throughout the week."
"I was so impressed with how professional the curriculum is laid out, the imagery, the marketing. Everything from A - Z you guys have thought of, I'm very impressed. It's not your standard hippie operation."
"So far my favorite thing has been the hands-on teaching, and being able to do every little agar transfer, substrate, agar to substrate; all those steps. If you've already done them with someone who knows them then you feel safe doing it at home. It's way better than what I found reading a book and on the internet, you never really know, here it felt like there's always a teacher staring at you, and I like that. Now I feel confident."
"If you have a love for mushrooms, and a love for plants, and really want to know the species, and don't know where to start. I think it's a good way to start, and find the root of it, and just start!"
"Fungi Academy as a team figured out this genius way of providing an education and making it friendly. So that regardless of your educational status, your educational background, you can take the course and walk away learning. Ready to start your journey of cultivation…."
"No words can describe the experience of learning and connecting with the most awesome humans on the planet! The course, the crew(both in front and behind the scenes) and my fellow companions on this adventure all blew any expectations I thought I might have out of the water!! 🤯 Fungi Academy was everything I wanted for a cultivation course. Most importantly, it was also everything I didn't know I needed!"
"This experience was really life changing; like a true mushroom journey, I got the medicine I needed and not necessarily what I wanted. Though, with you folks, I got both - and I'm so grateful. Thank you for all you taught, held, fostered, and transformed - thank you so much for cultivating such mycelial magic in it's many forms."
"The place is just magical and it feels like home. I'm vegan and the food was just extremely delicious and suitable for all kinds of diets people have. All the teachers are very knowledgeable and moreover fun! The course provides you with the best techniques you need to start growing mushrooms in a successful way."
"My experience in the face-to-face cultivation course was fascinating, extremely inspiring. The way that each facilitator transmits their wisdom is an art channeled from their experience with much love and attention to detail, and they manage to create a program that fuses science, biology, theory, history, spiritual practices (meditations, yoga, breathwork) and laboratory practices, which help to deepen fungi awareness."
"I am blown away by how smart, organic and authentic the Fungi Academy Teaching Style is. I recommend this course unreservedly, no matter what area of life you are from you will feel welcome, you will learn a lot and you will be accepted"
"I love how they're able to bounce of each other, the teamwork behind the course is amazing"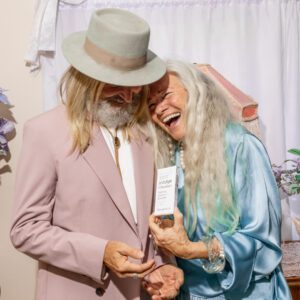 From non-stop mothers to busy college students, the public eye is fixed on the prospect of betterment. With mental illnesses such as anxiety and depression
Read More »